Our Athletes
Reserve Wheels are for racing, intended for those who think a little differently, who know that the fastest way through a corner isn't always the most obvious, and who embrace pragmatic, simple solutions to not-so-simple problems. Our wheels are raced at every level, from World Cups to Wednesday Night Worlds. We work closely with athletes who put our wheels to the test, week in and week out, who ride hard and ride lots, who zip-tie number boards to their handlebars and who carefully pin numbers to their jerseys. Our wheels have to excel under those who are toughest on them.
Jumbo Visma
Team Jumbo Visma's Women's and Developmental programs will be riding and racing the complete assortment of Reserve Wheels for the 2021 competition season, giving each rider the biggest advantage on any given day. With all stars likes Marianne Vos, we're sure to see the black and yellow animating races around the Globe.


Steve Peat
UK
Known as 'Sheffield Steel' or simply as 'Peaty', there isn't too much you can say about the man hailing from Sheffield, England that hasn't already been said. Peaty is a pillar of downhill mountain bike racing with an illustrious career spanning more than 25 years. Former World Champion? Yep. Multiple World Cup winner and World Cup Overall champion? Duh. MTB Hall of Famer? Of course. Head Coach of Santa Cruz's Syndicate race program? For sure. Peaty is setting the path to support the next generation.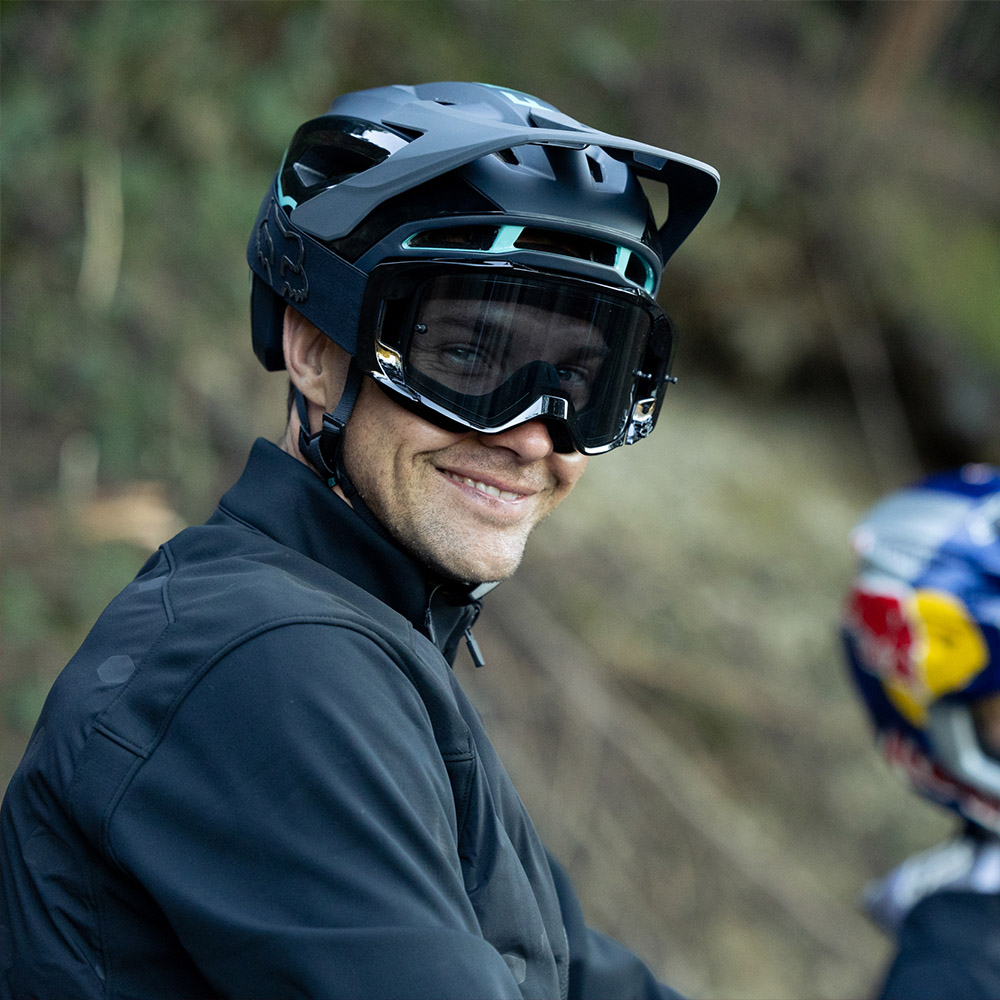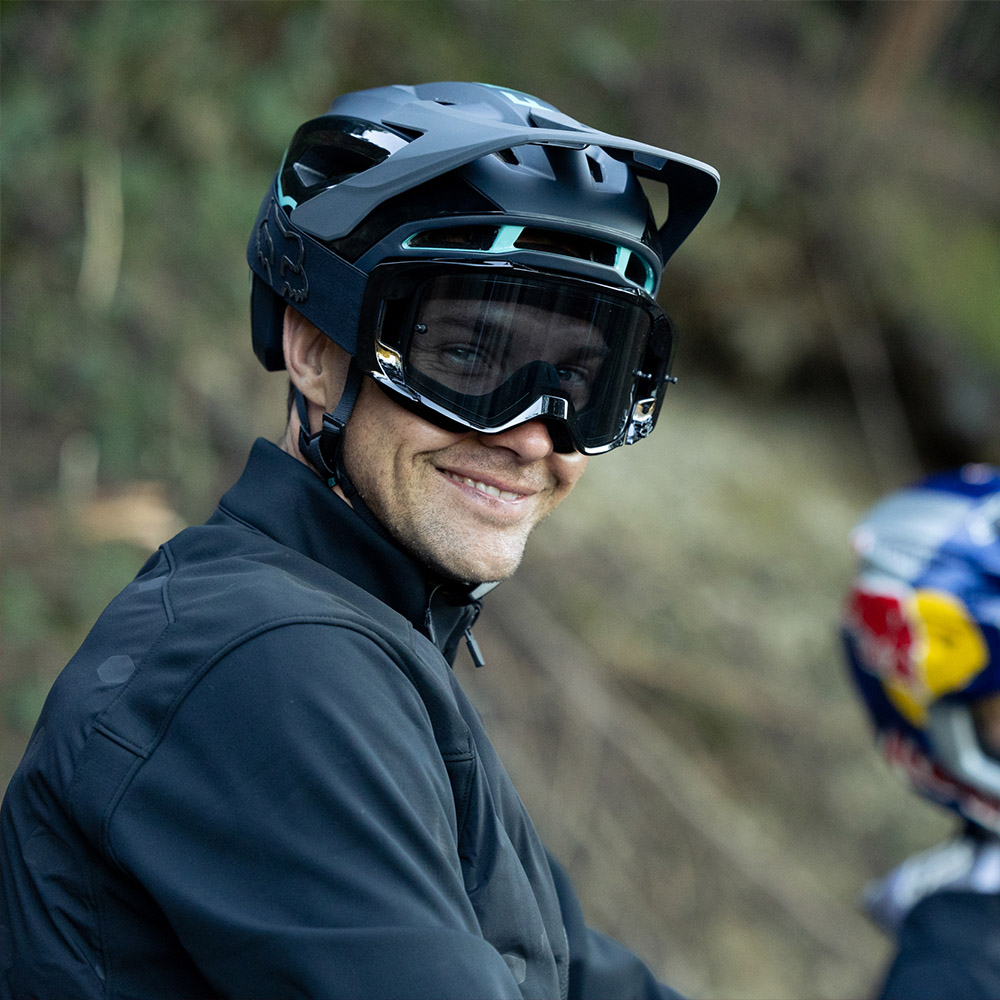 Greg Minnaar
RSA
By riding and racing effortlessly and consistently for over two decades at the pointy end of the sport of downhill mountain bike, it's easy to label Greg Minnaar as the G.O.A.T. Discovering mountain biking at the age of 15 after 10+ years of BMX and motocross, Greg put his stamp on elite downhill racing at the age of 20 in 2001 with his first of many World Cup overall series titles. A member of the Santa Cruz Syndicate race program since 2008 has cemented Greg's legacy in what has become one of the most successful relationships in World Cup history.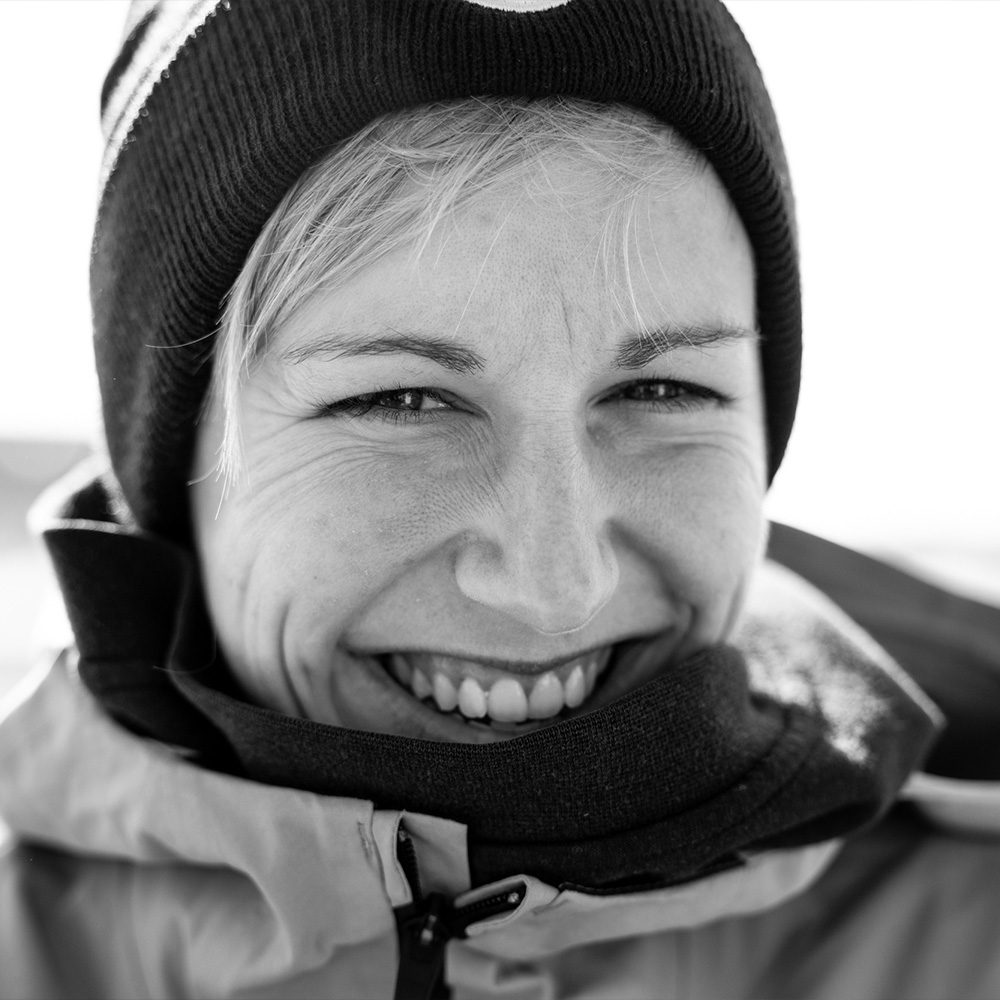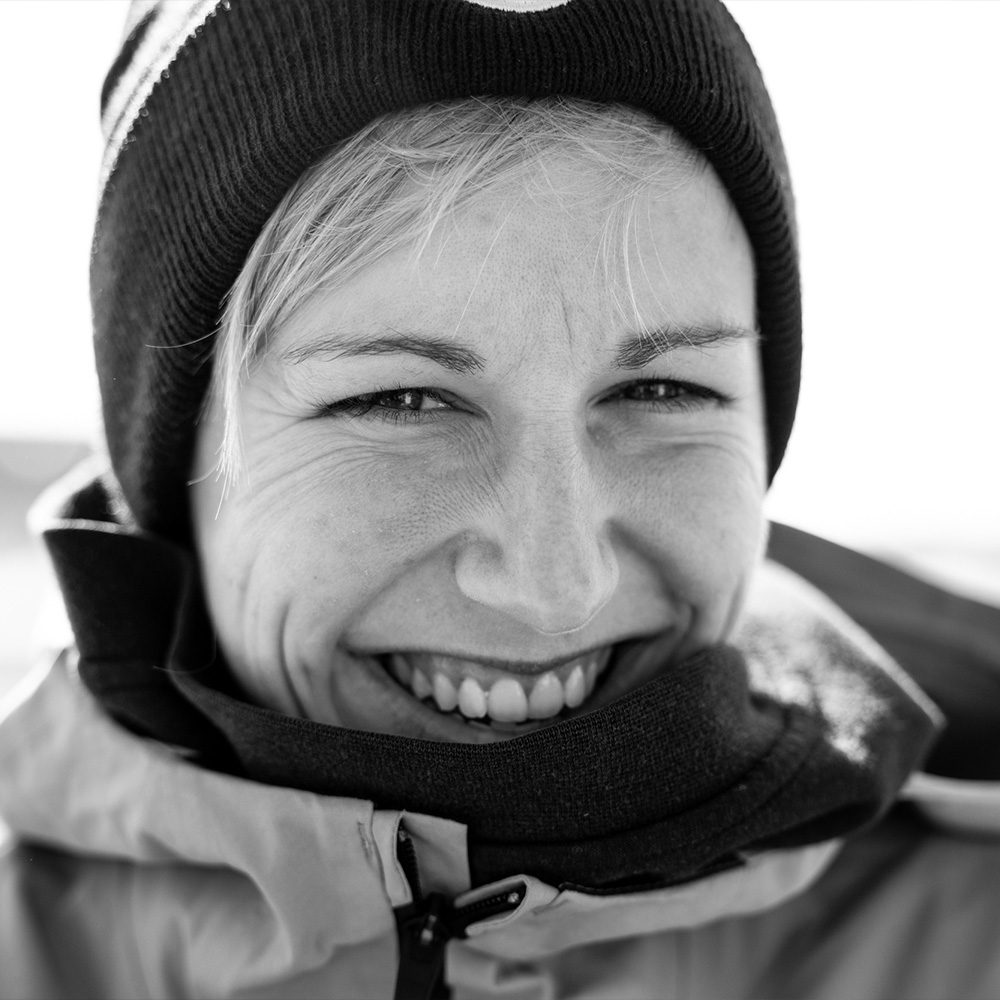 Nina Hoffman
Germany
German downhill champion Nina Hoffmann took the downhill world by storm in 2019 and signaled herself as one of the most progressive talents in international mountain bike racing. A World Cup winner and force of emerging talent, the former professional javelin thrower only made the transition to downhill racing four years ago and has already showcased incredible results and achieved successes many can only dream about. Nina has the pace to mix it up week in, week out.
Jumbo Visma
Team Jumbo Visma's Women's and Developmental programs will be riding and racing the complete assortment of Reserve Wheels for the 2021 competition season, giving each rider the biggest advantage on any given day. With all stars likes Marianne Vos, we're sure to see the black and yellow animating races around the Globe.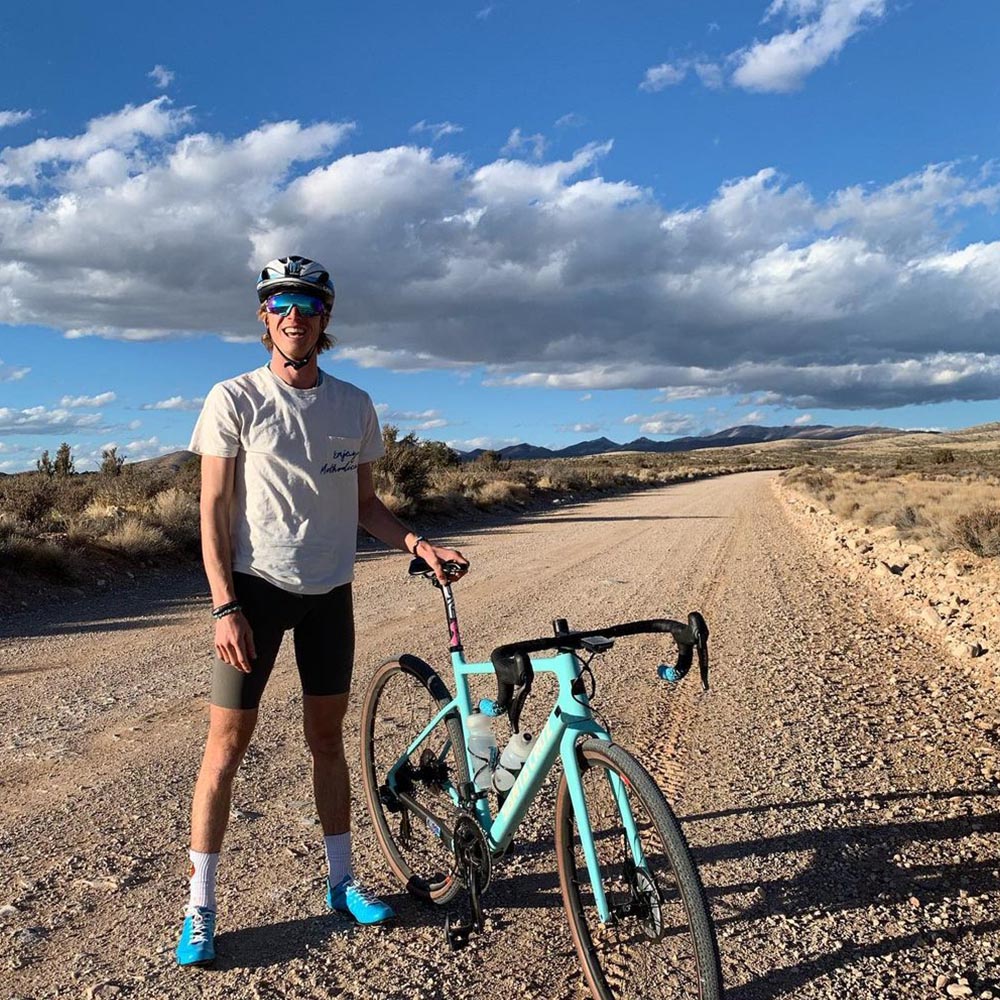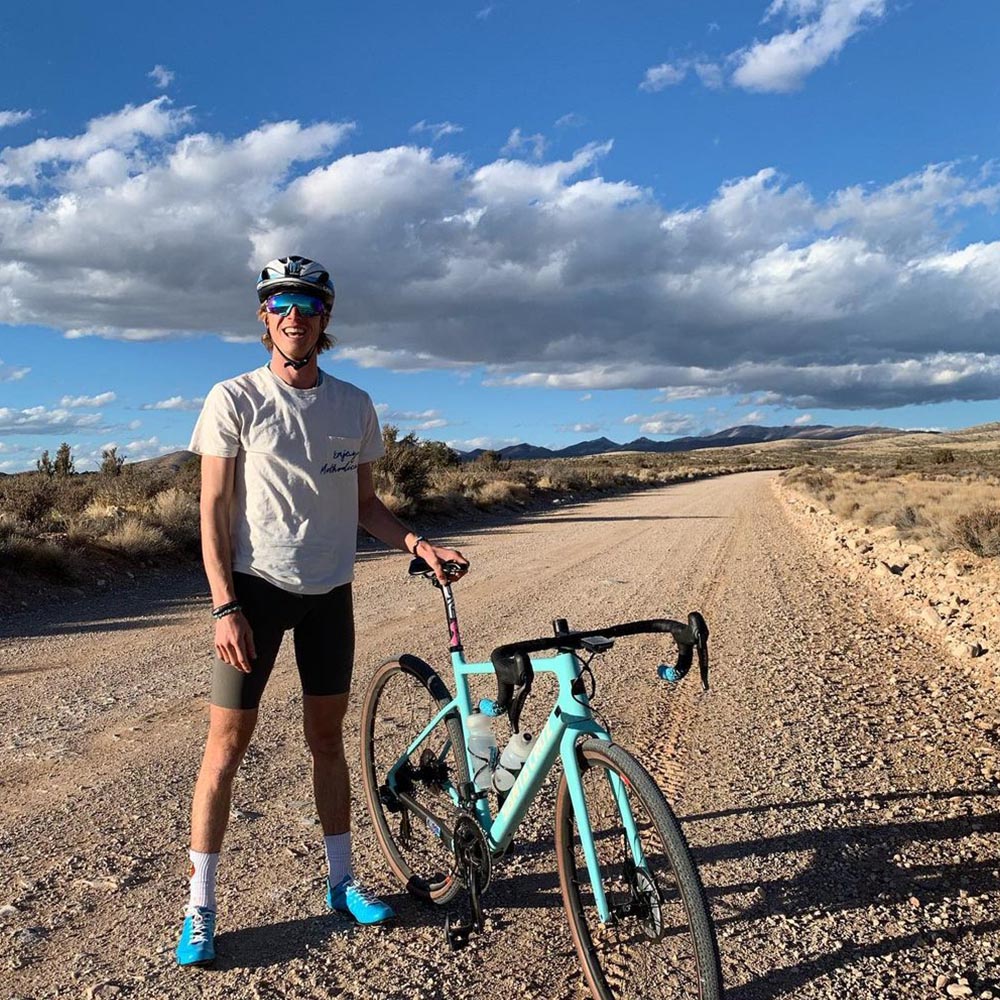 TJ Eisenhart
USA
Born and raised in Lehi, Utah, TJ became a national champion just two years into his professional cycling career. But, with fatherhood on the horizon, he launched into a new chapter of cycling as one half of the innovative gravel program, Imaginary Collective, focused on creativity and drive with the idea to redesign cycling and be most colorful rider out there.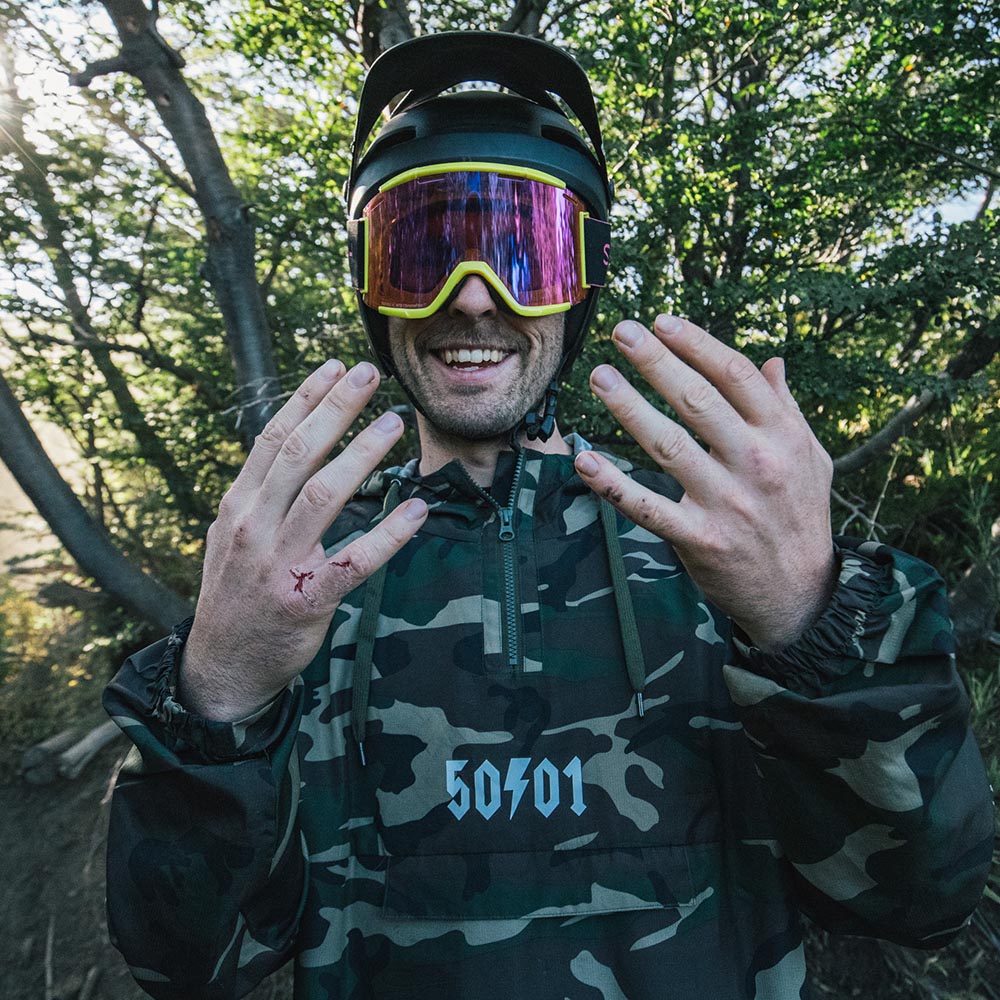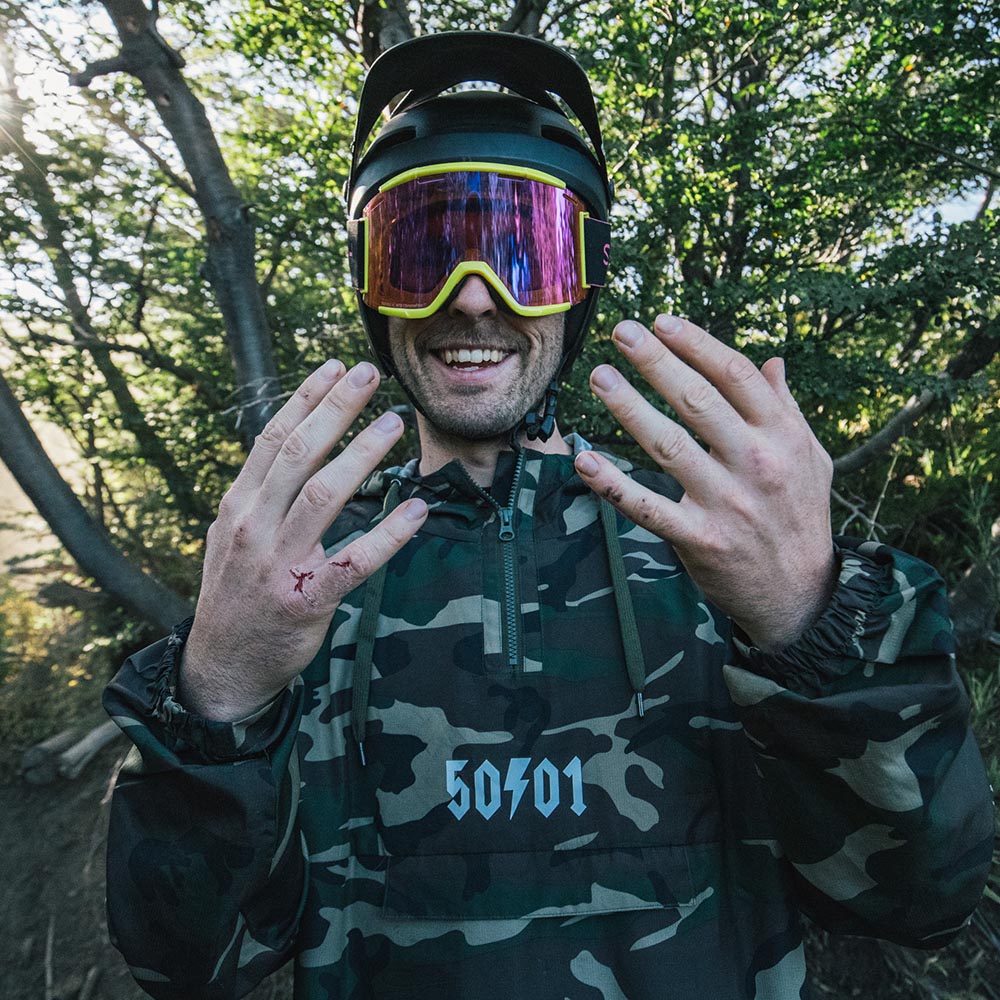 Josh Lewis
UK
Straight outta Sheffield under the tutelage of 'Sheffield Steel' Steve Peat, Josh 'Loosedog' Lewis honed his trade between the tape prior to a more creative outlook on mountain biking taking root and guiding Josh's hand. With an insatiable appetite for two-wheeled good times on the bike or behind the camera, Josh's contagious energy and creative point of view have altered the traditions of mountain biking and influenced a new generation of riders to explore their local trails in new and previously unimaginable ways.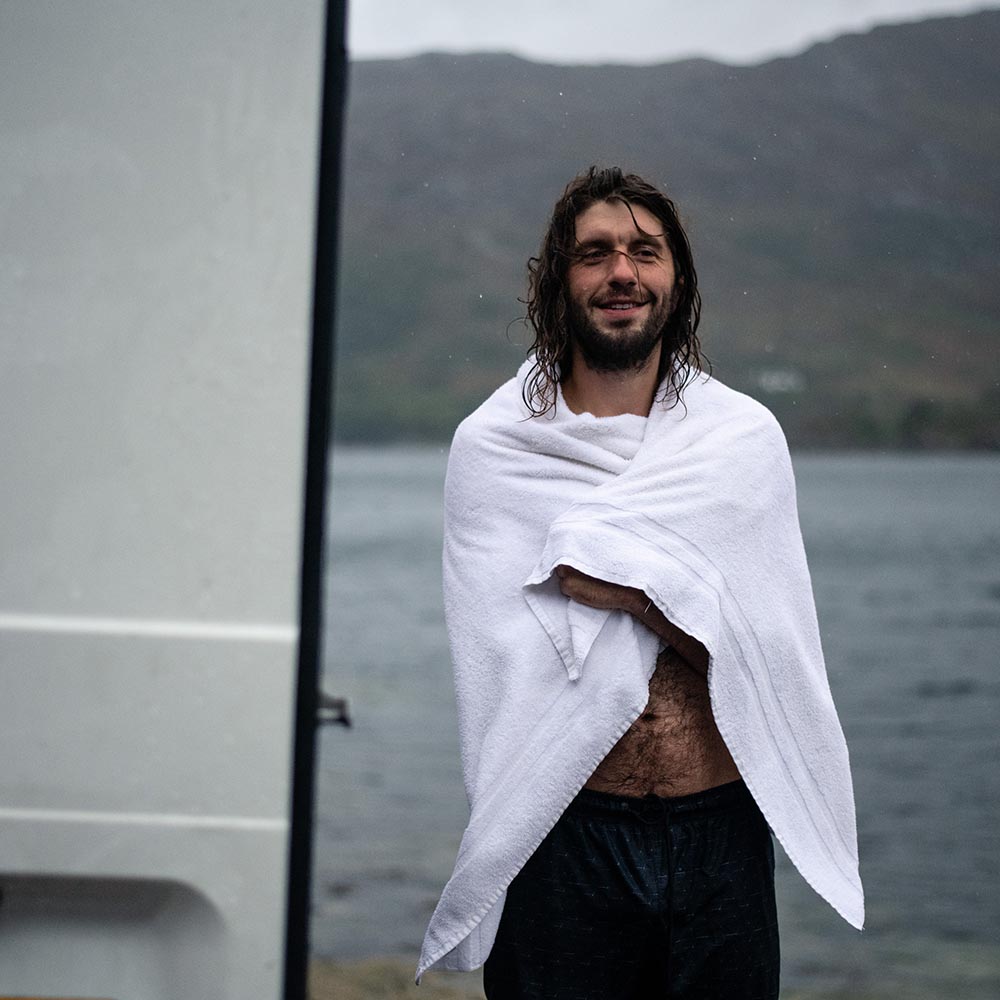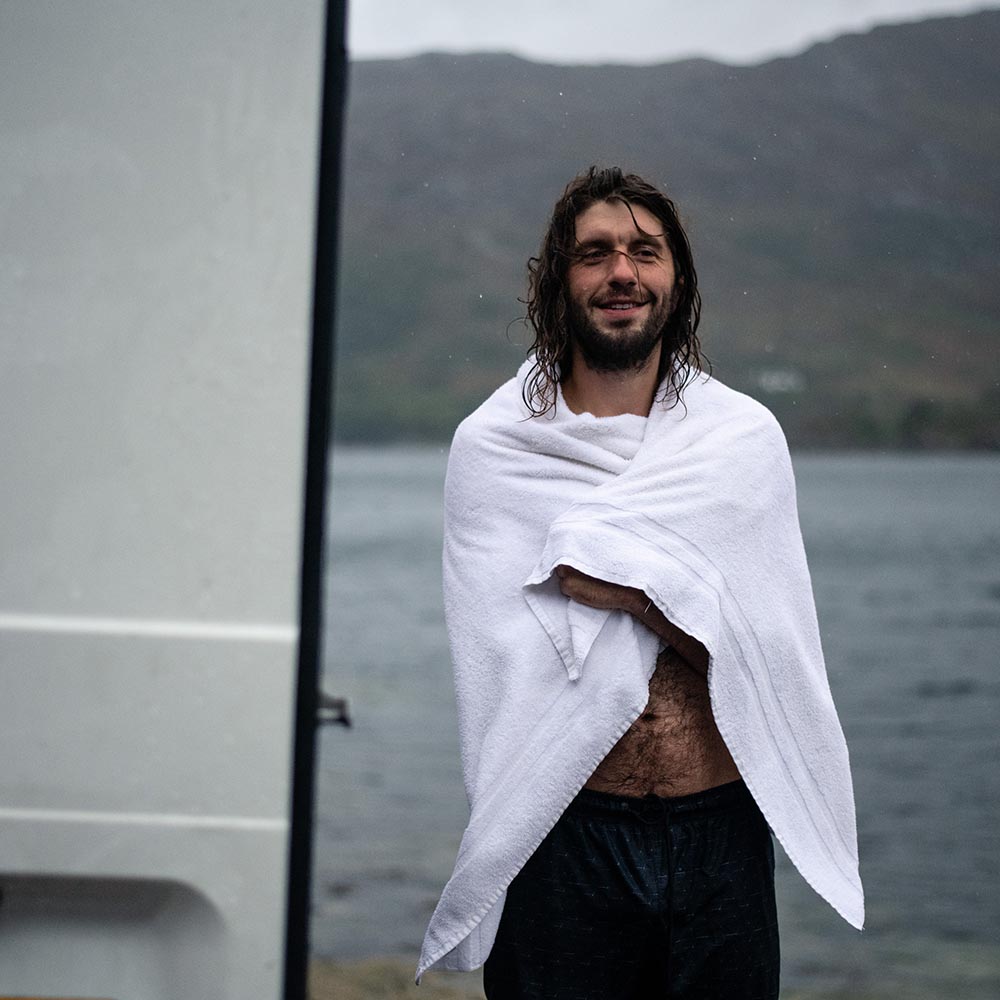 Sam Dale
UK
The big 'Macc Lad' from Macclesfield, England, Sam Dale shocked the world by working his way up from privateer status to full pro-team support, took a World Cup podium and a score of solidly top results, and then decided that pro-team life just wasn't right for him. Sam re-focused his energy and is now riding and racing in the way he wants to, by bringing the fun and good times with the 50to01 crew.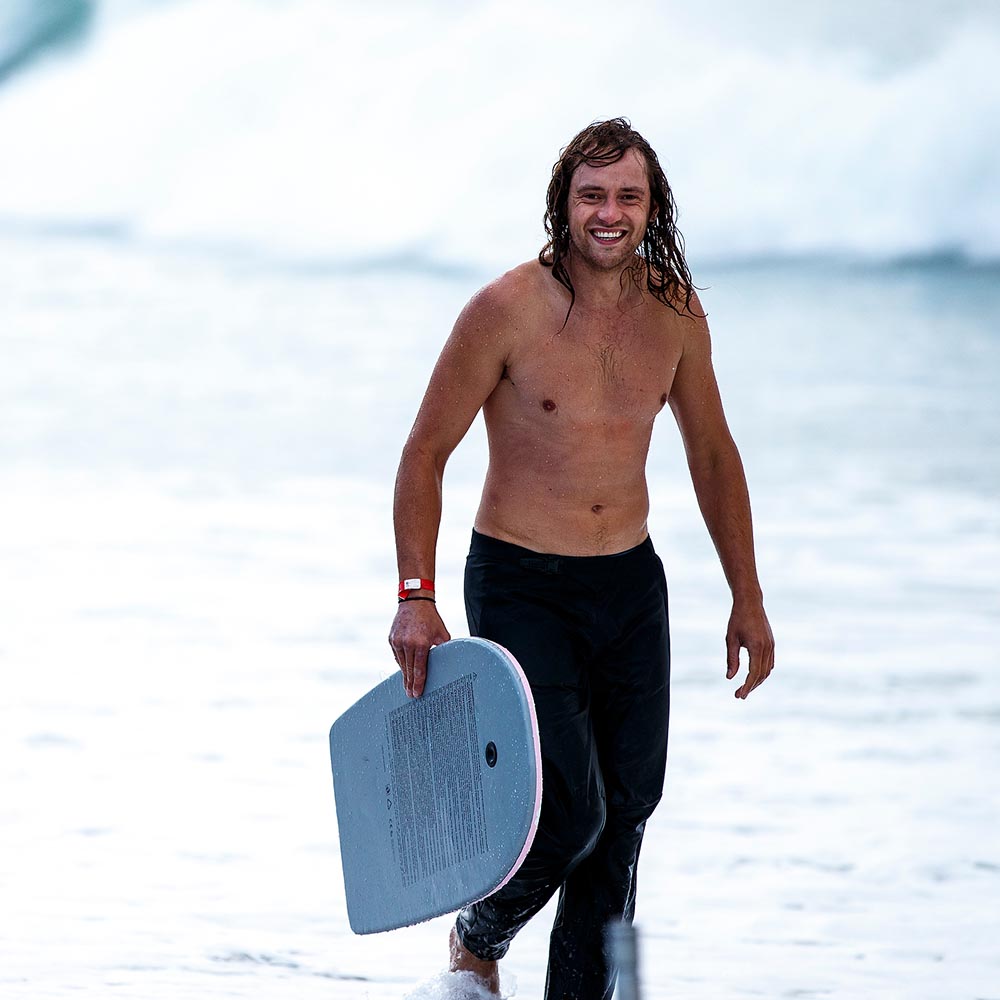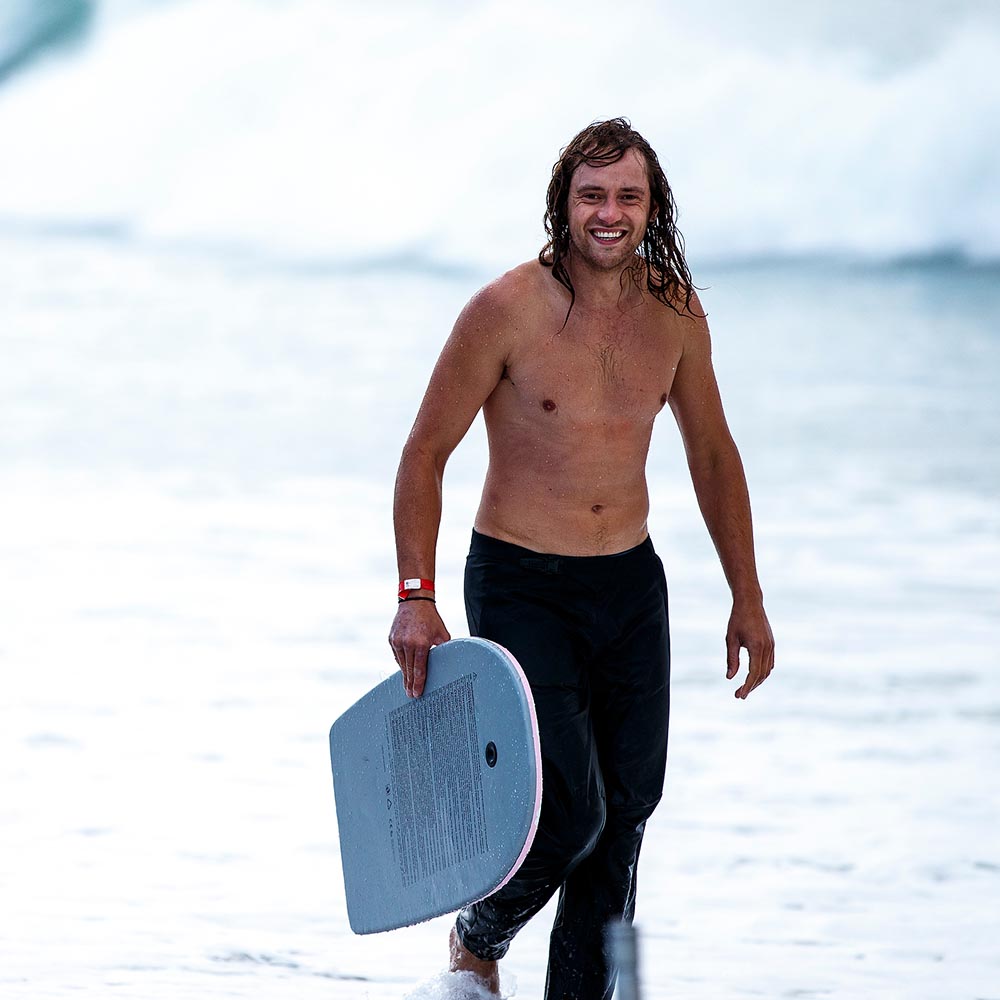 Craig Evans
UK
Always pinned on the roots, ruts, and rocks of the UK's most fertile hotbed for the two-wheeled talent (Sheffield), Craig's intrinsic knowledge of style and speed caught the attention of Santa Cruz stalwart, Steve Peat, early on. From chasing the World Cup dream to working long hours in the off-season, Craig's efforts paid off in 2017 when he effortlessly tackled the steep and treacherous track of the 2017 Red Bull Hardline to claim the victory and his rightful place in mountain bike history.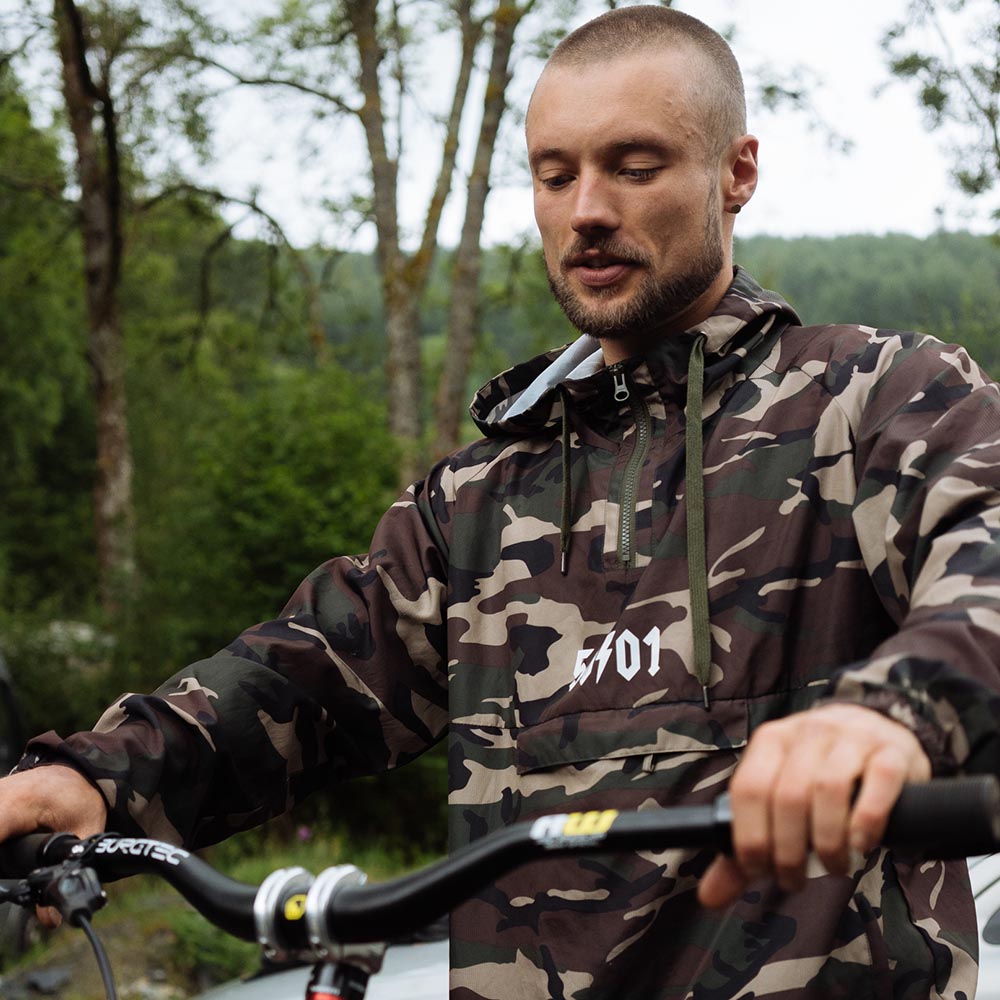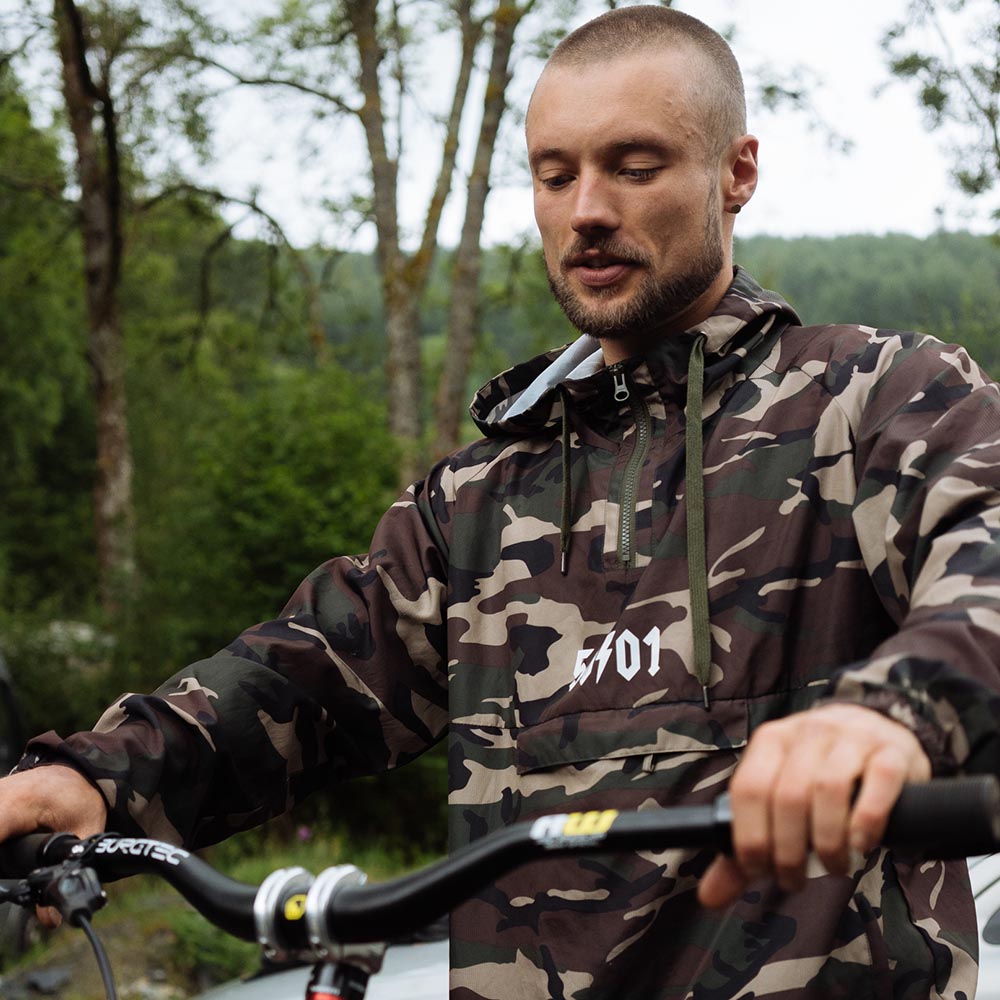 Dan Paley
UK
Dorncaster, England born Dan Paley is a category defying lover of two-wheeled good times and fun times. To say Dan is a BMXer would be true. But it's also true to say he's a mountain biker. One thing is absolutely true, he's a man possessed with the need to just get his kicks and doesn't care about the neat little boxes people want to build. He's also a boxer, clean eater, joy bringer and a vocal supporter for his friends that are doing good things in positive ways.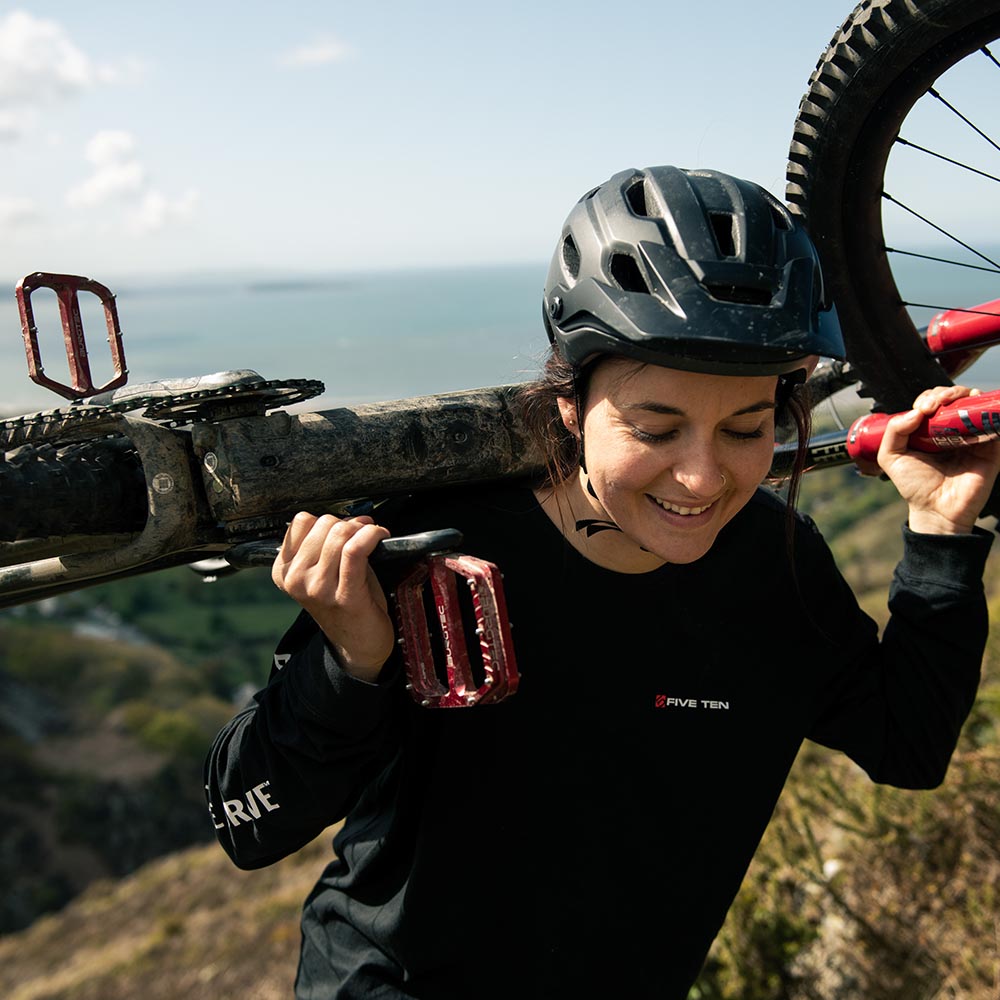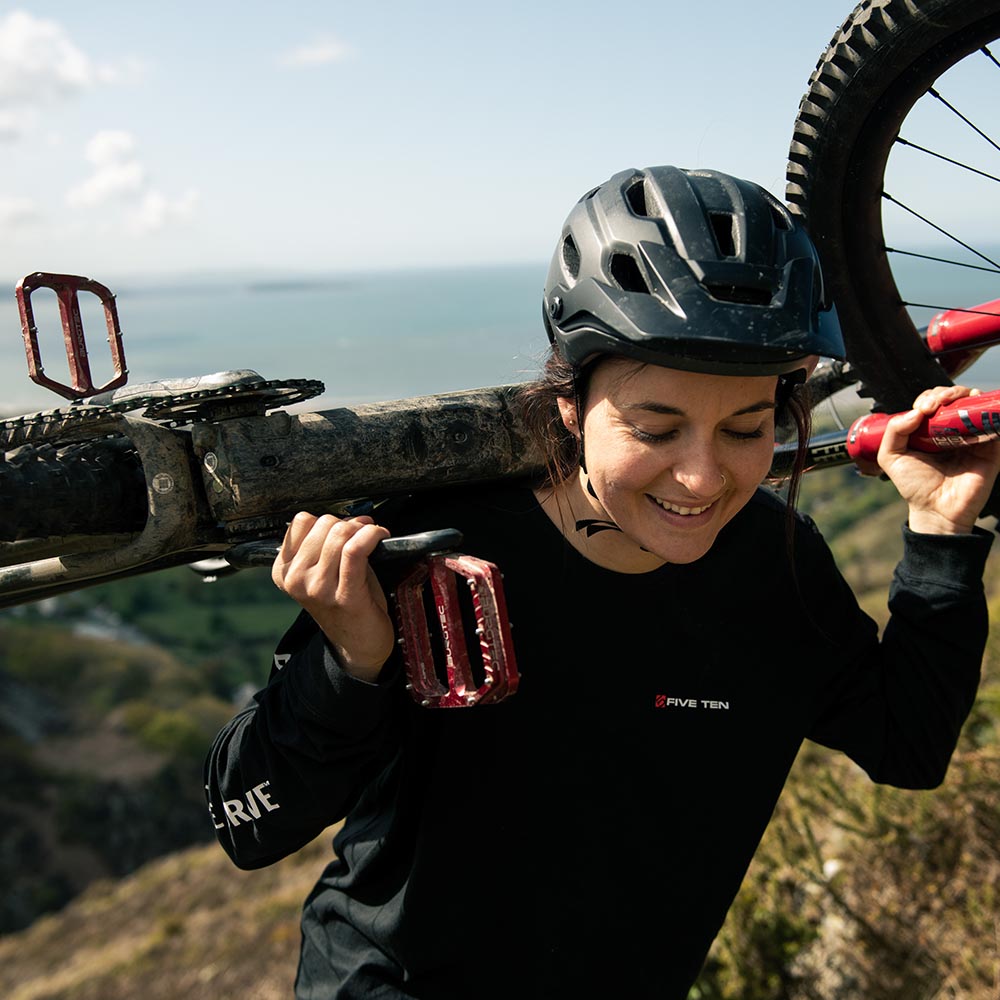 Vero Sandler
New Zealand
Born in Auckland, New Zealand, her passion for mountain bikes was ignited when she moved to the Kiwi riding hotspot that is Nelson, at the age of fifteen. She soon started competing in regional Downhill events and eventually to chasing the dream of the Downhill World Cup. IT was during the 2016 off-season spent South Wales and where Vero was introduced to the 50to01 and Vero jumped tracks to carve out, literally and figuratively, her own freestyle path of the relaxed and fun-loving attitude she's known for.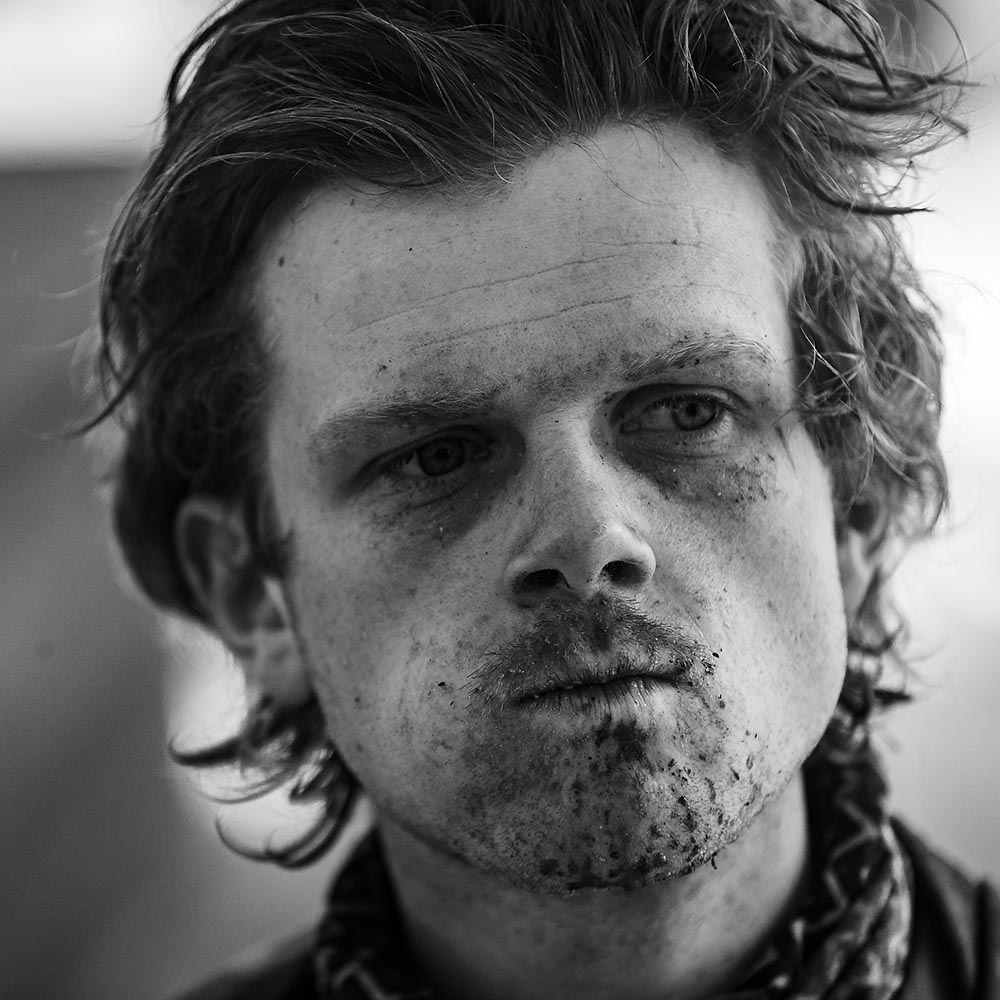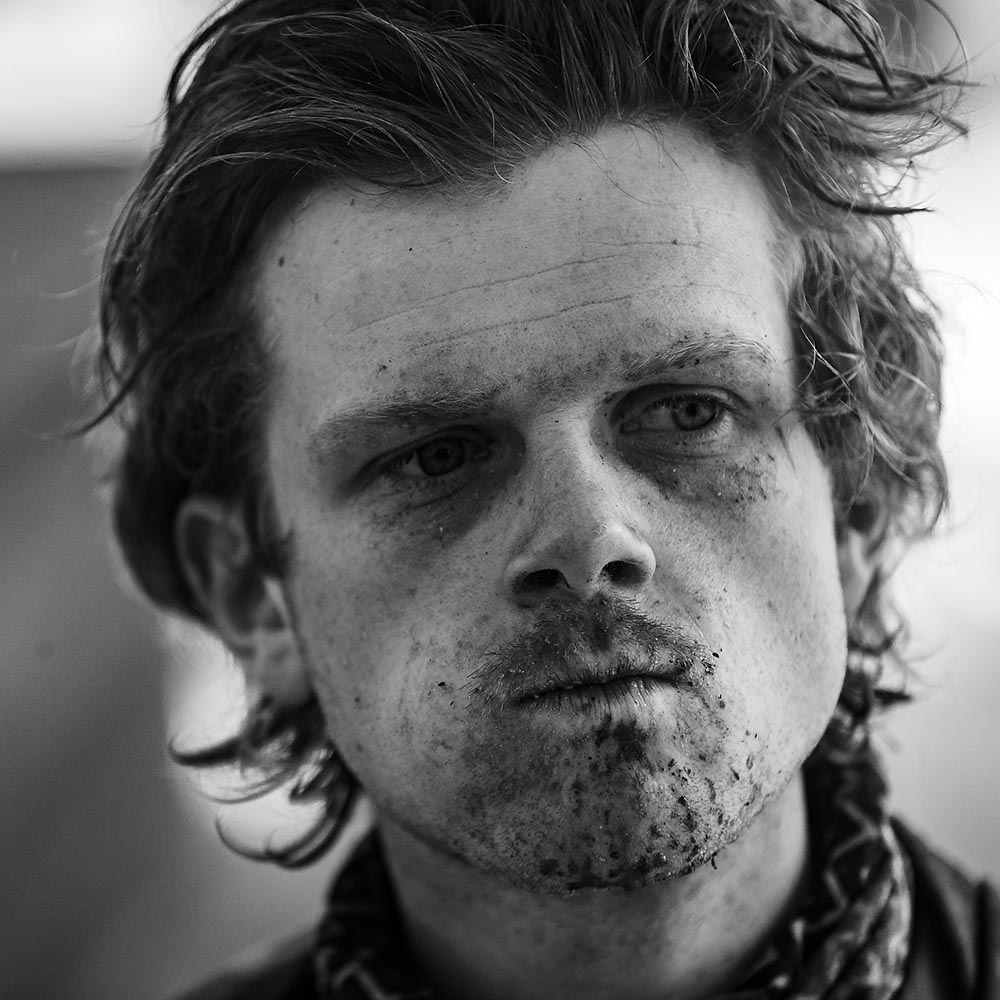 Mark Scott
UK
Anyone who's been keeping up to date with the Enduro World Series knows that Mark Scott has been there since the beginning and has only missed one race start in the history of the EWS. Based in the Tweed Valley, Scotland, Mark started racing at the age of 11 in the competitive Scottish scene naturally progressing to World Cup level representing the UK as a junior in 2011. The move to Enduro racing came just few years later when he raced the first ever EWS in Punta Alla.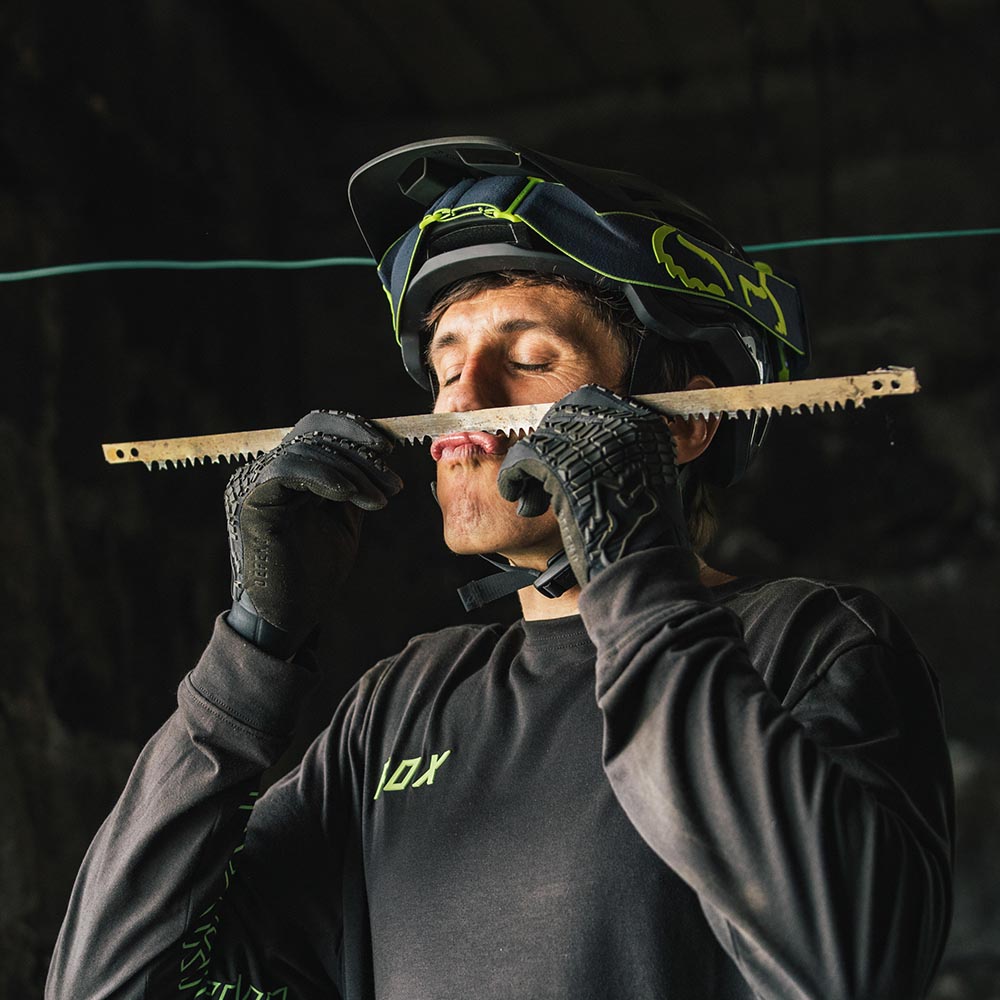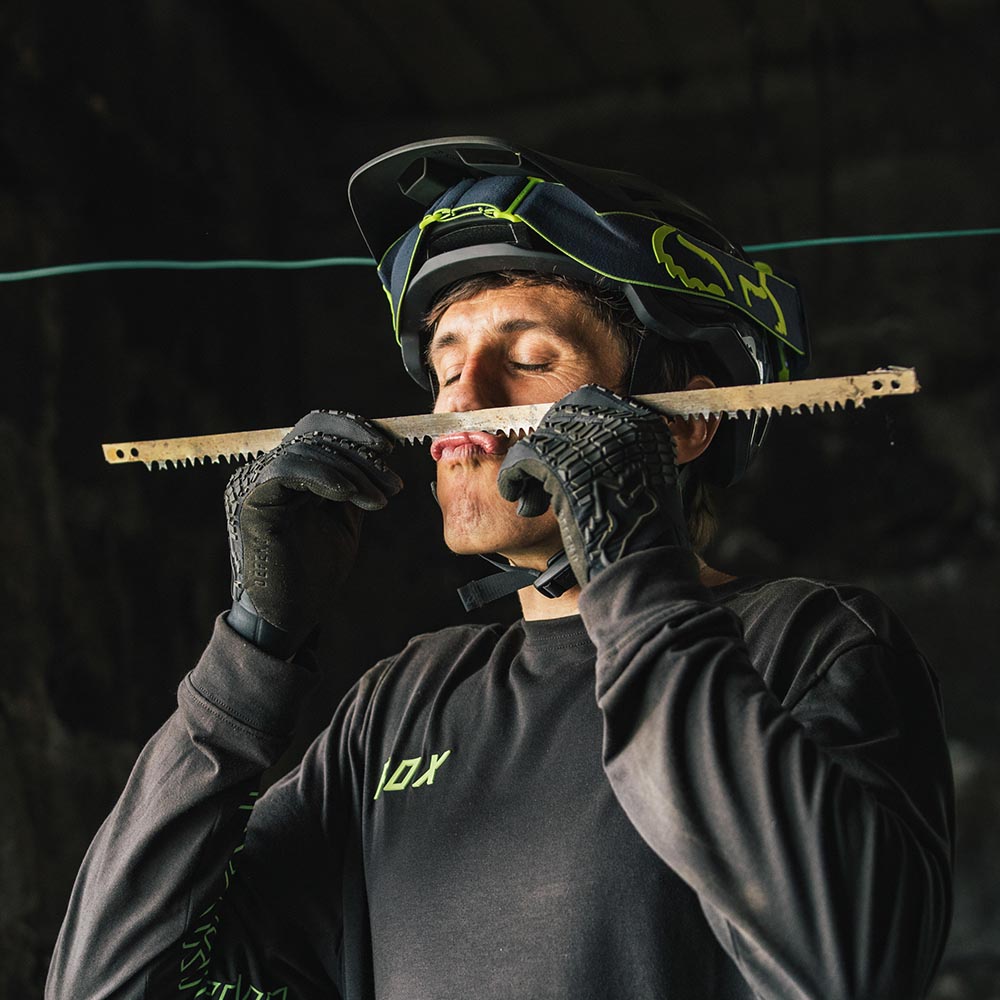 Romain Paulhan
France
Fun loving Frenchman Romain Paulhan, hails from the Massif Central, situated to the south of Les Gets. From a youth spent racing BMX, Romain soon found himself in the mountains and between the tape, starting a journey that would take him to the top of French downhill racing with the crowning achievement of winning the coveted national title in 2010. Today, Romain competes in a mix of enduro and downhill events, trail building, and coaching the next generation of rippers.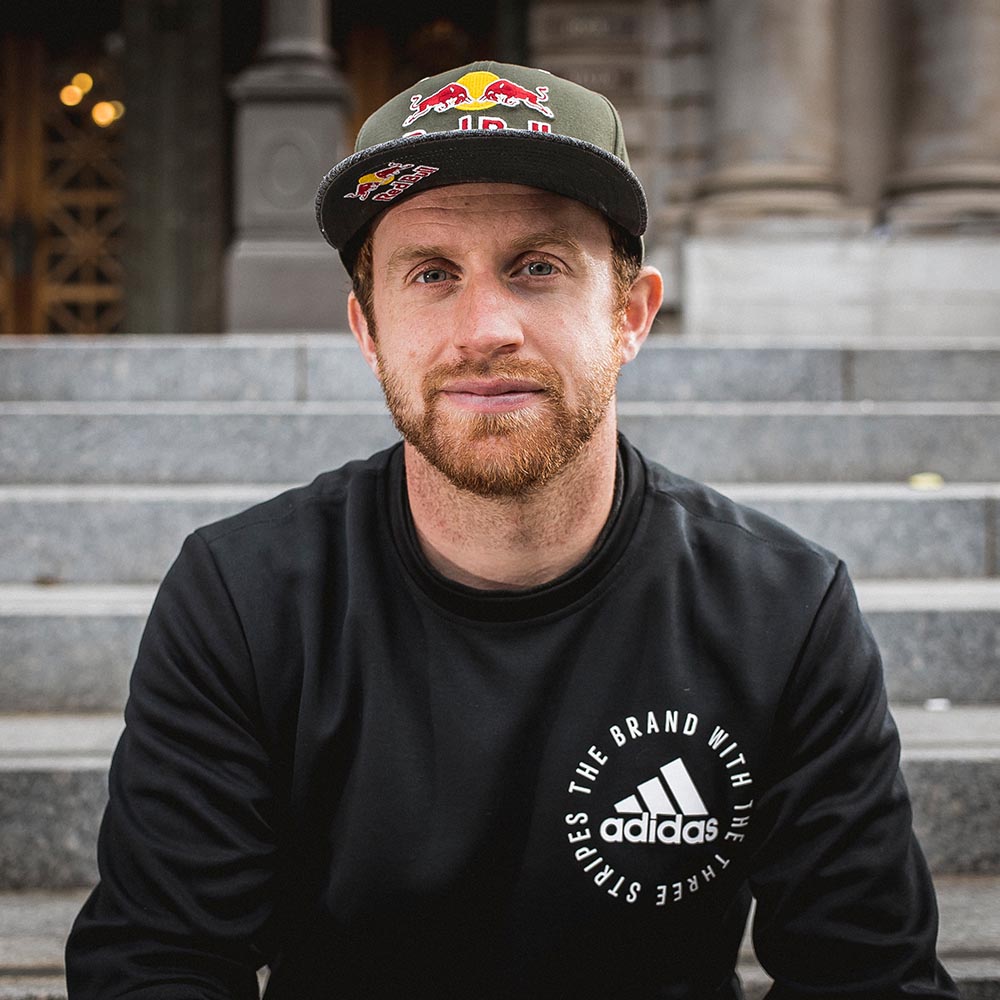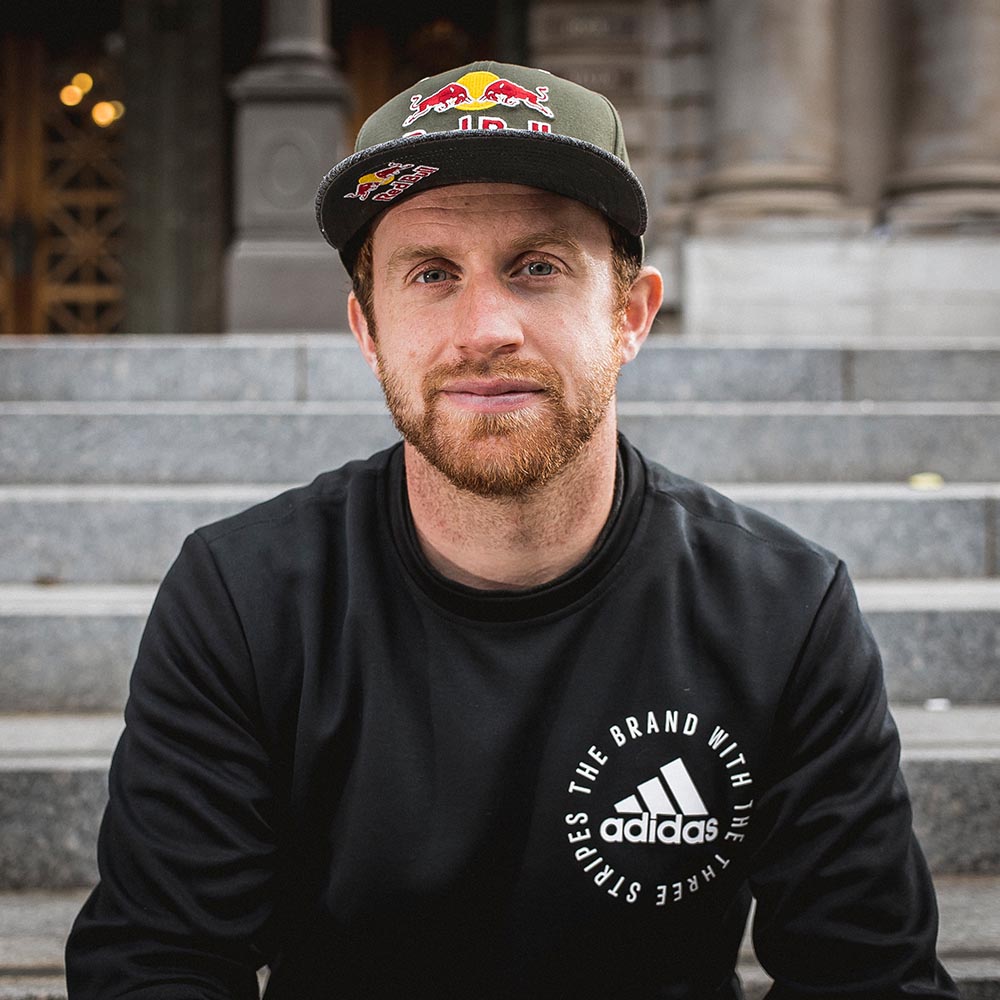 Danny MacAskill
UK
In 2017 Danny helped us test Reserve wheels to their death. From bike shop mechanic to street trails megastar and one of the most down to earth guys in the game, Danny isn't afraid to challenge preconceived notions of what's possible on a mountain bike. Few have the ability to interpret their surroundings by translating many a mundane urban zone into bicycle playground and bringing into the homes of millions.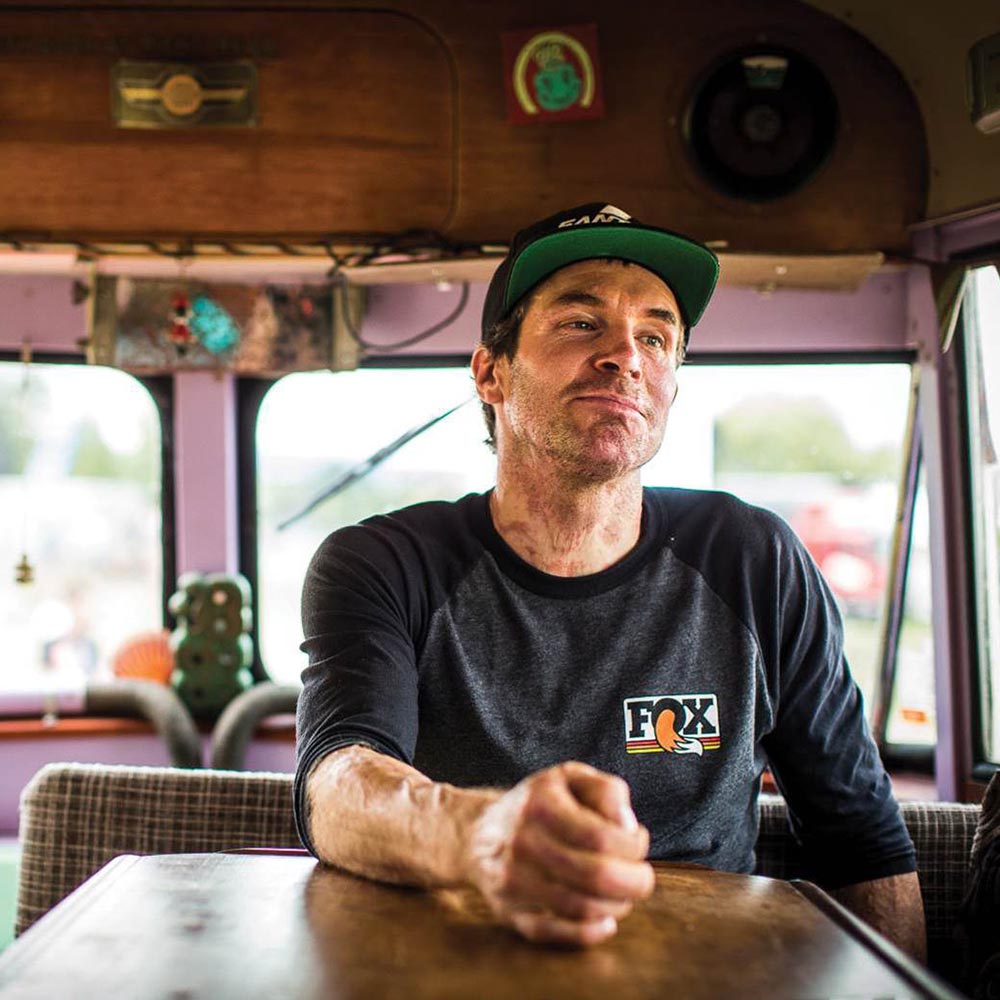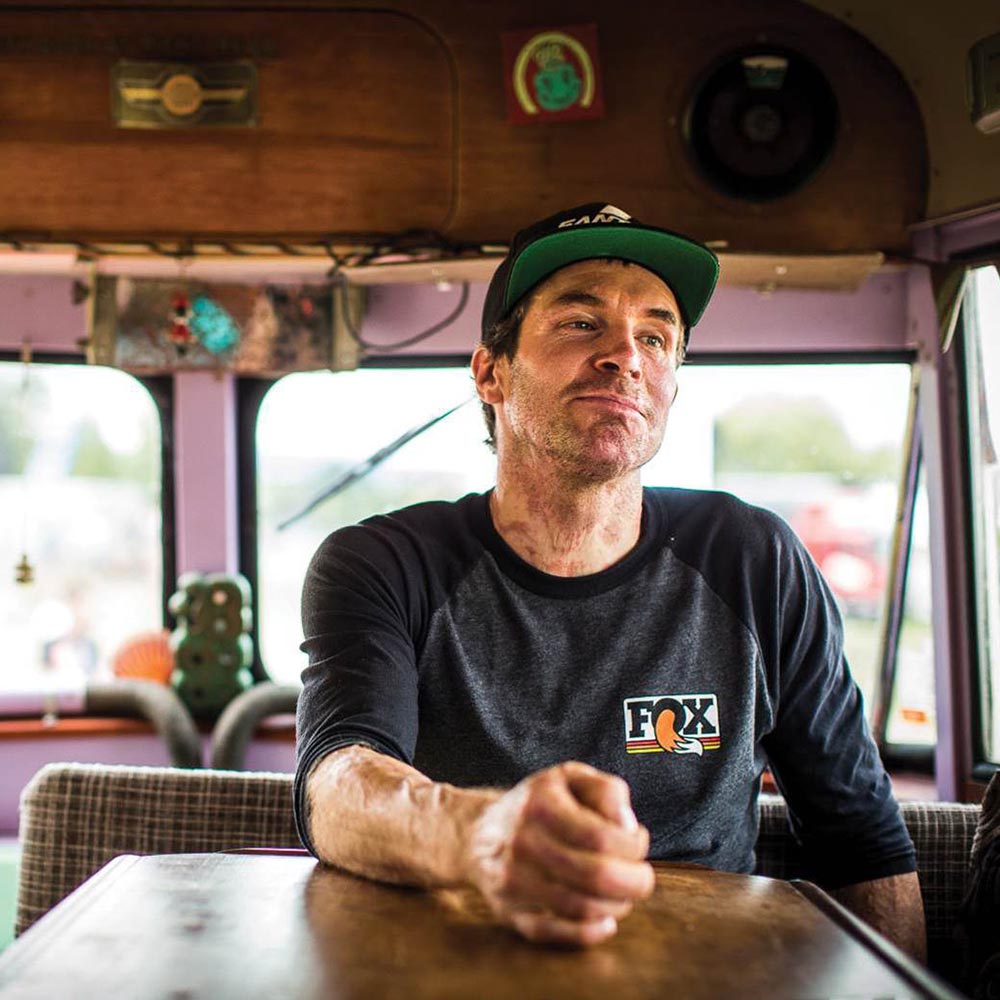 Jamie Nicoll
New Zealand
Jamie's skill set was forged in cross country racing - then broadened by years away from bikes and in the Himalayas, working in remote areas of New Zealand and eventually finding himself in Patagonia, just as he started to reconnect with bikes. To define Jamie as adventurer or extreme multi-day events guy would be far too restrictive. Bikes have always played a critical role in his life.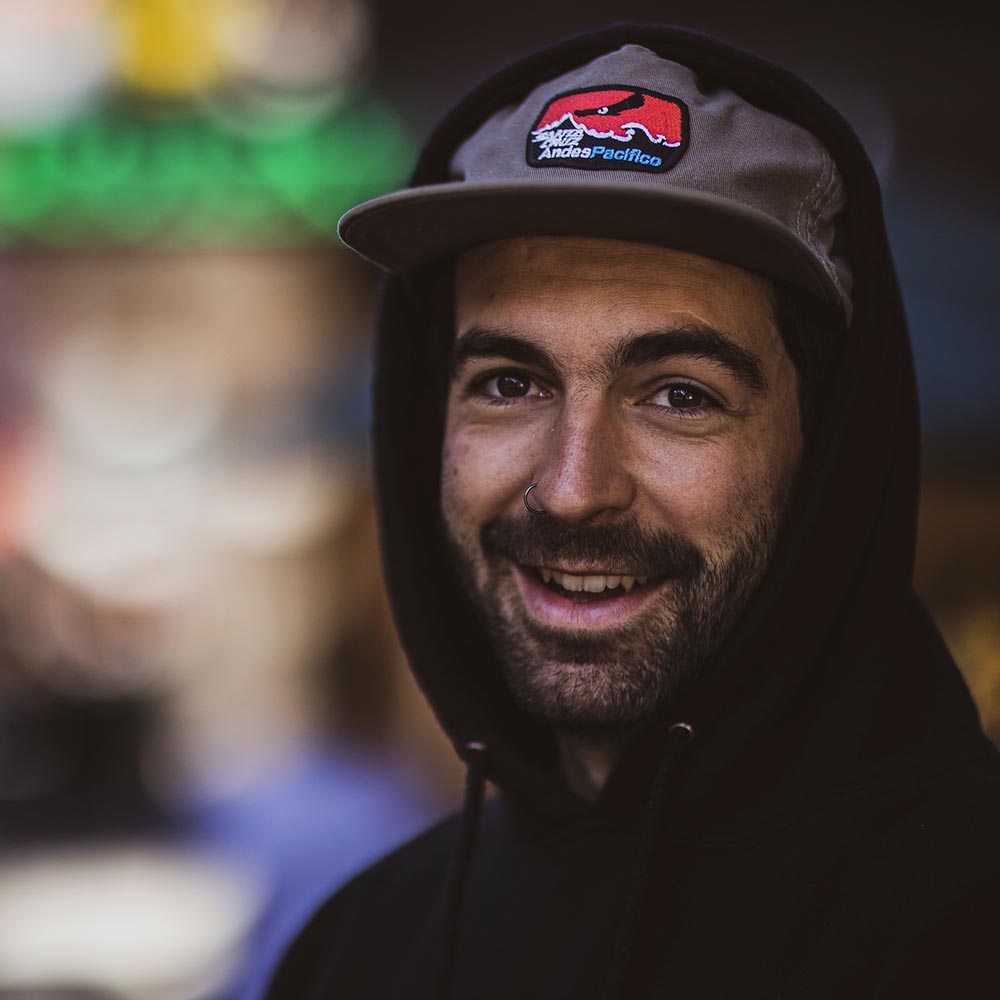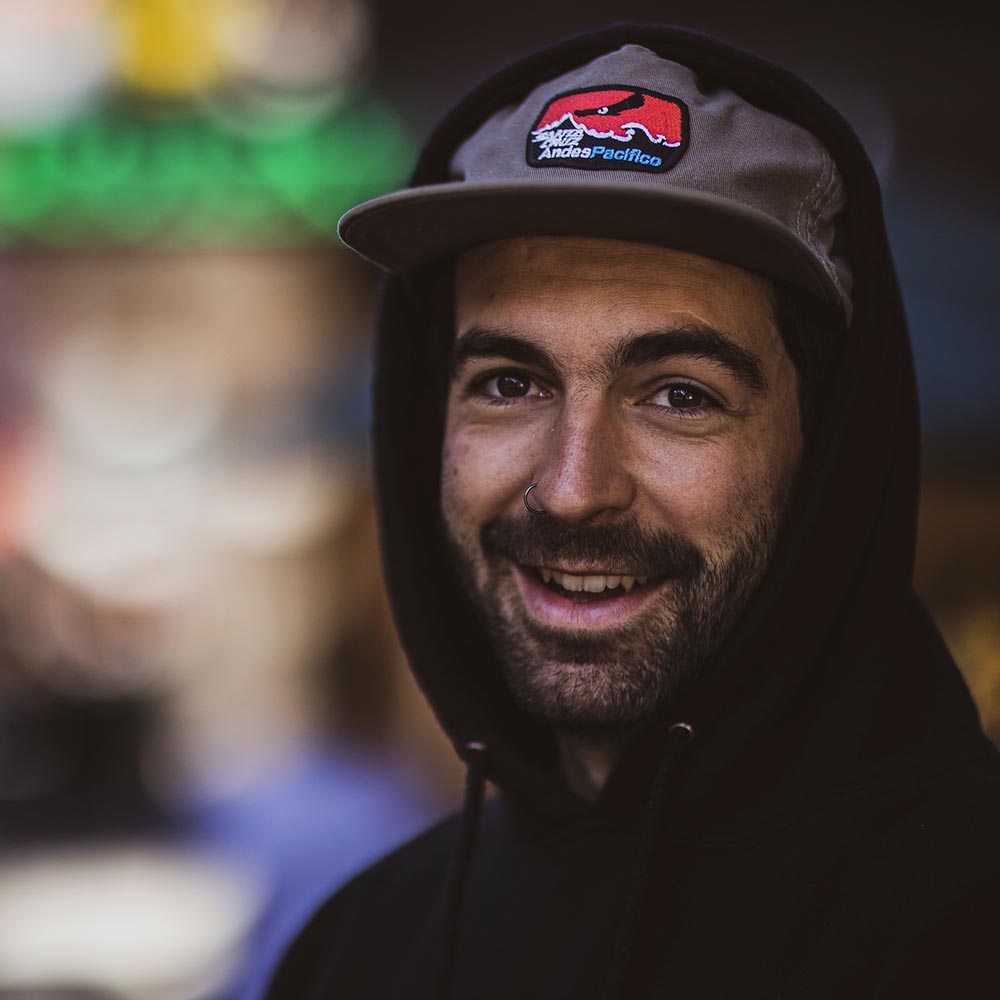 Iago Garay
Spain
Iago is an Enduro racer based out of Alapardo, Spain (near Madrid) who's been racing since the young age of 11. An accomplished racer who's love of riding is infectious, Iago is known for his playful and style both on and off the bike. When he's not racing, you can catch Iago getting outdoors, traveling with friends, riding at the La Pinilla Bike Park that his dad once ran, or running 'DYEDBRO' frame protection as one of the company's co-founders.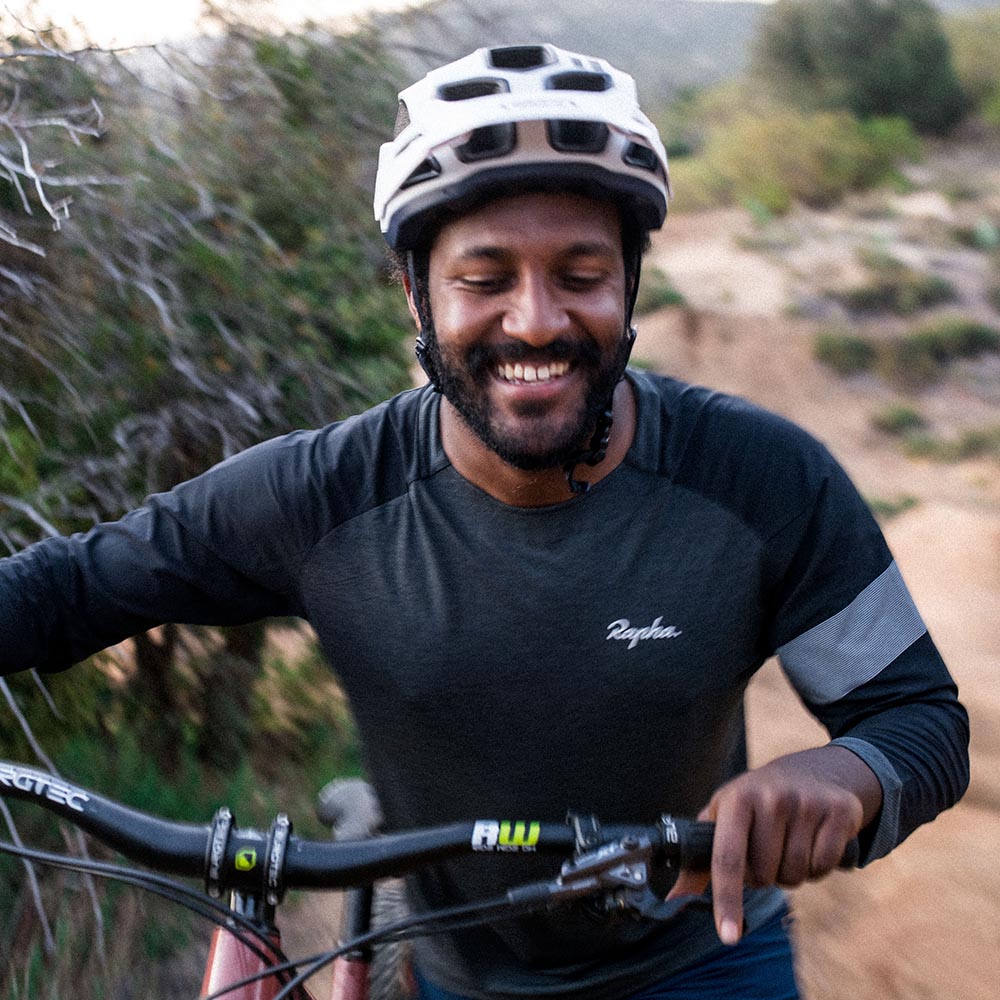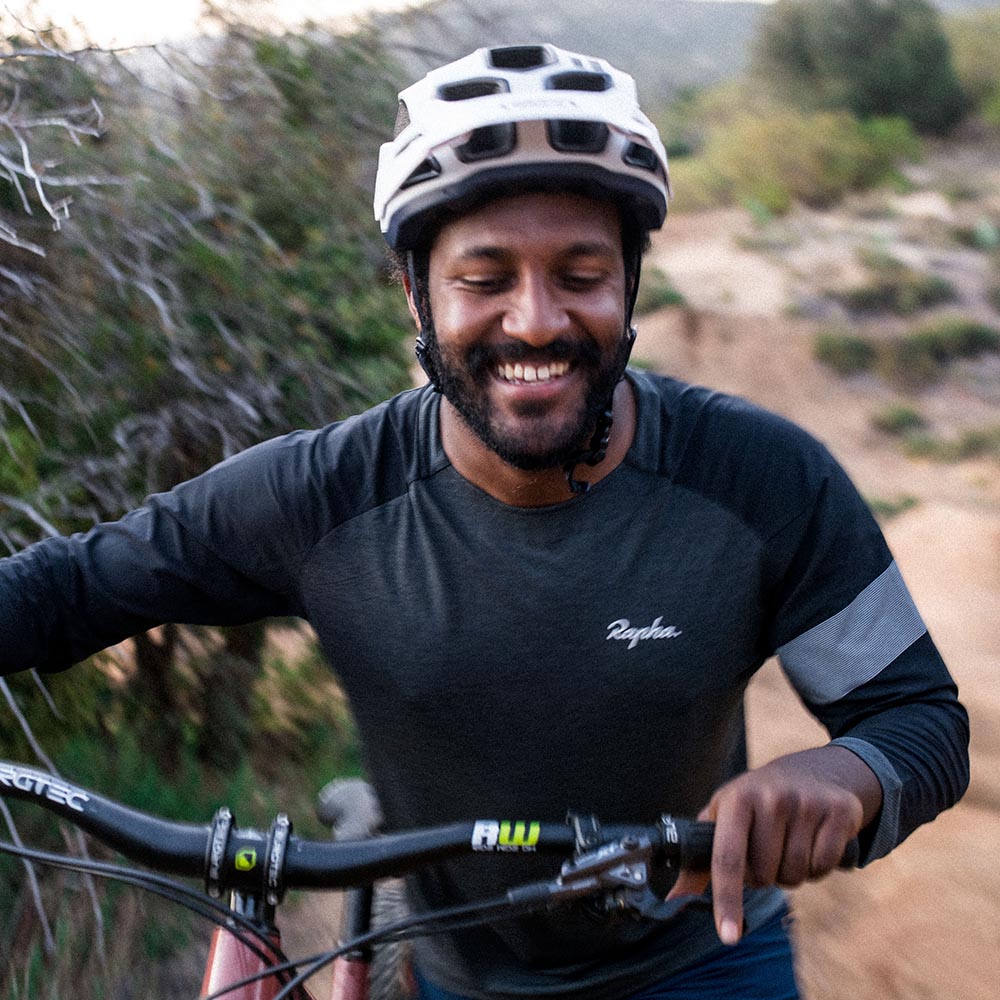 Eliot Jackson
USA
At the young age of four, Eliot was given a hand-me down motocross bike and his life on two wheels began. He eventually reached a high level of success capturing 4 MX National Championships by the age of 15. By 18, he started DH MTB racing, and two short years later found himself lining up for his first World Cup Downhill at Val di Sole, Italy. Today, Eliot is the Chairman of the Grow Cycling Foundation promoting education, access and opportunities to increase diversity and inclusion in cycling.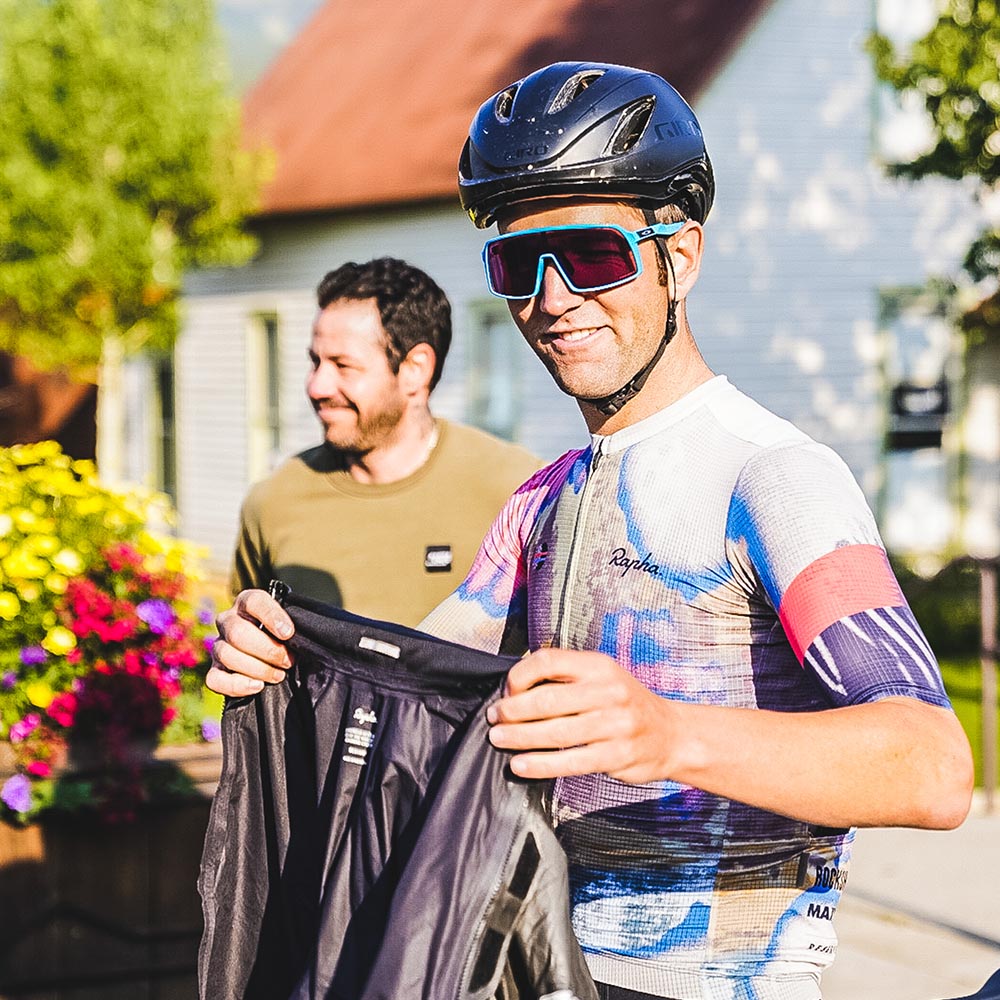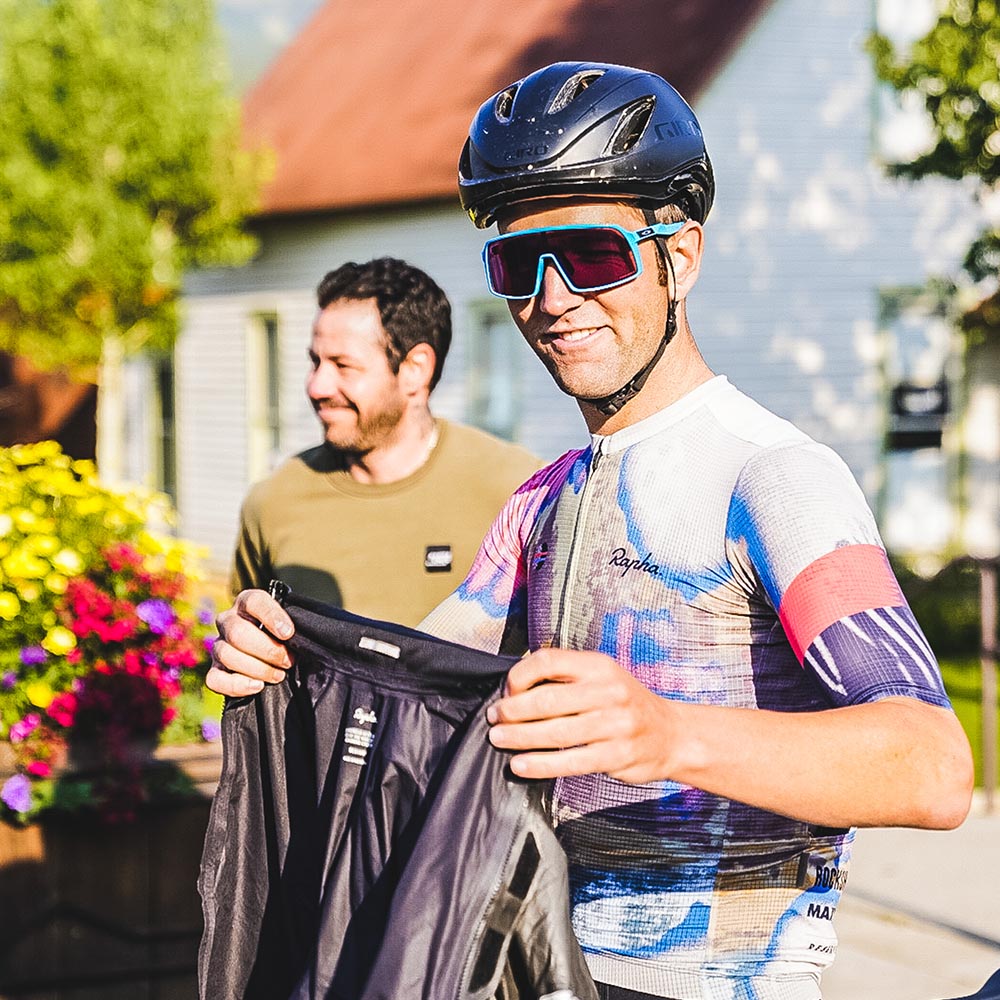 Tobin Ortenblad
USA
BMXer turned cyclocrosser who enjoys drafting behind his dad's scooter, Tobin, or more affectionately known as 'McTubbin', isn't your average racer. This Santa Cruz local and the former under-23 national champion is also stretching his legs and looking to race cross-country against the nation's fastest riders as part of the newly formed for 2021 Santa Cruz htSQD, the team partnership between Rapha and Santa Cruz with support from SRAM/RockShox.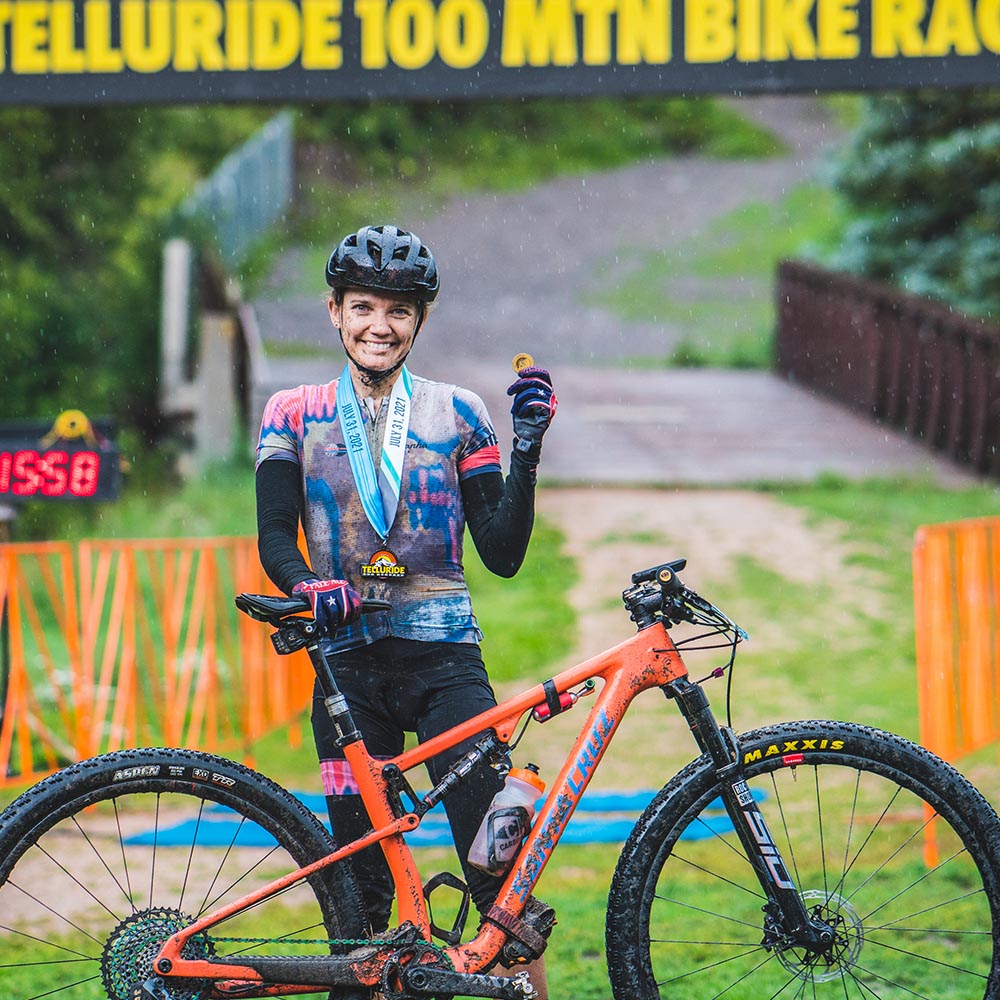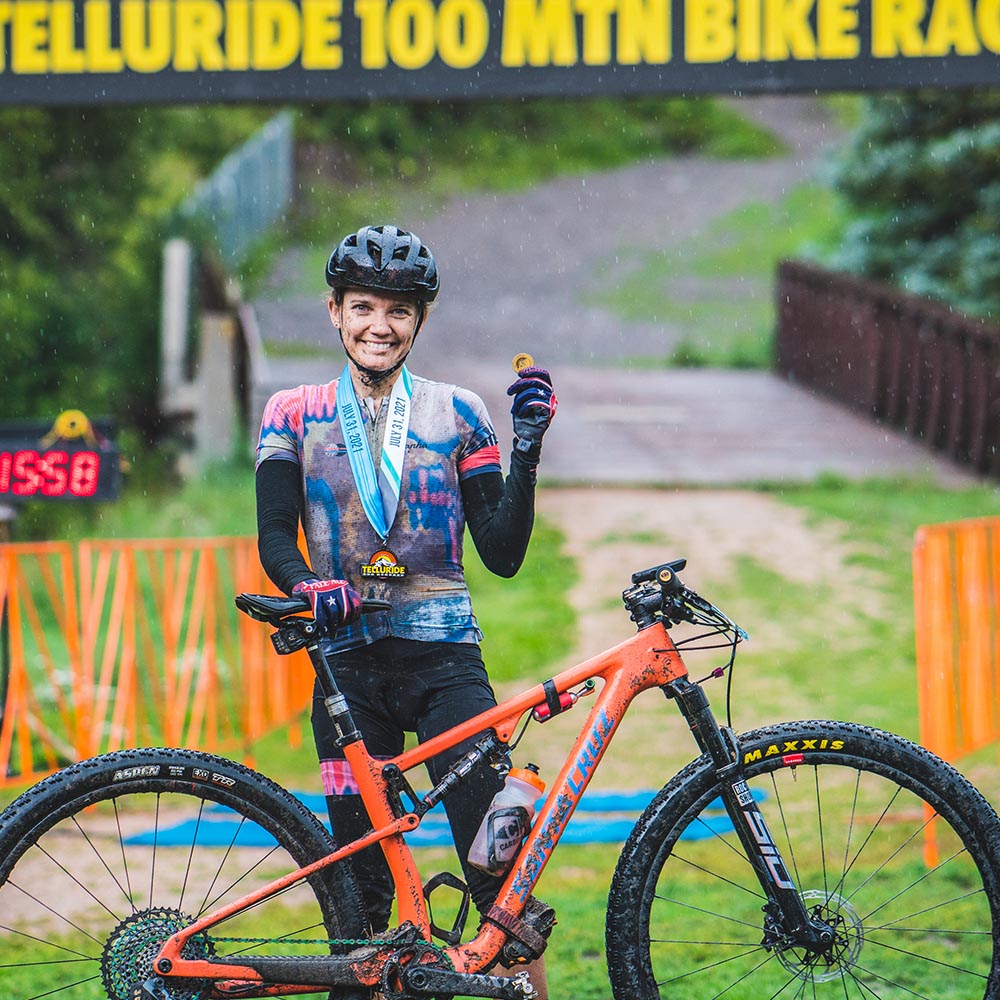 Alexis Skarda
USA
The women's record holder for the White Rim Trail FKT, Alexis is a professional cross-country mountain bike racer with the htSQD, the team partnership between Rapha and Santa Cruz with support from SRAM/RockShox. Career highlights include winning a Pro Cross-Country Tour (ProXCT) race, numerous podiums at the Epic Ride Series events and twice representing the USA at the World Championships. Off the bike, she gives back through her involvement in youth programs, assistant coaching the women's mtb team at CMU, putting on clinics, and speaking at events.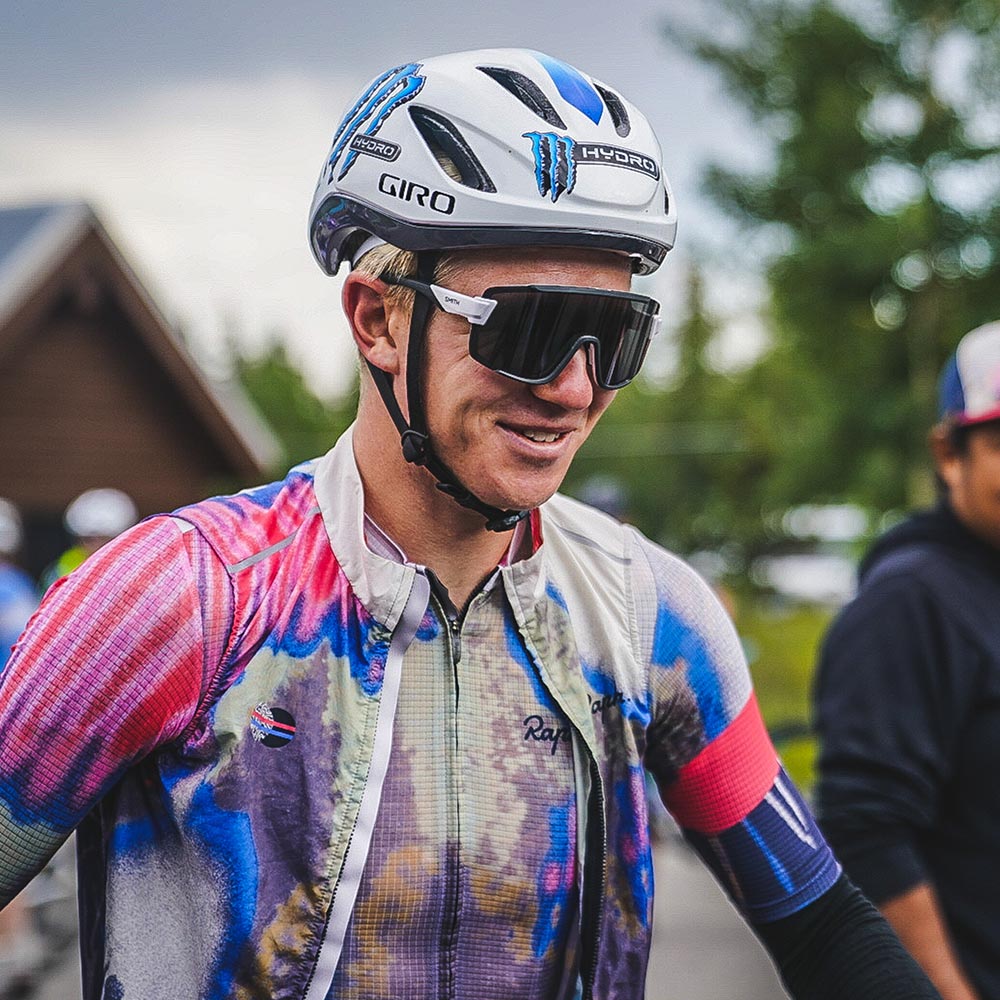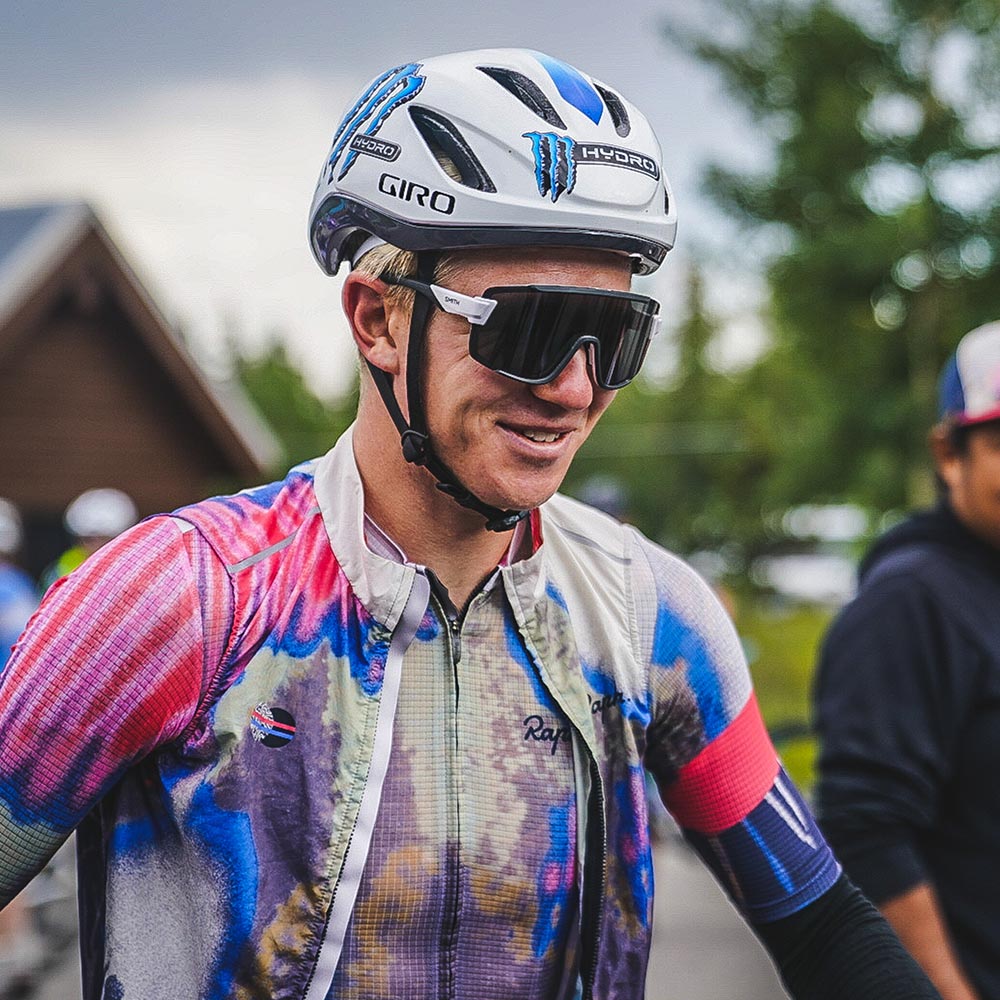 Keegan Swenson
USA
Keegan is a mountain biker first and foremost and he's been taking names at the races for a while now. What some people don't know about Keegan is that he has a taste for the heaviest music and an attitude like a sailor who hasn't seen land for months. Which is the kind of disposition that fits right in with the Santa Cruz htSQD, the new team partnership between Rapha and Santa Cruz with support from SRAM/RockShox.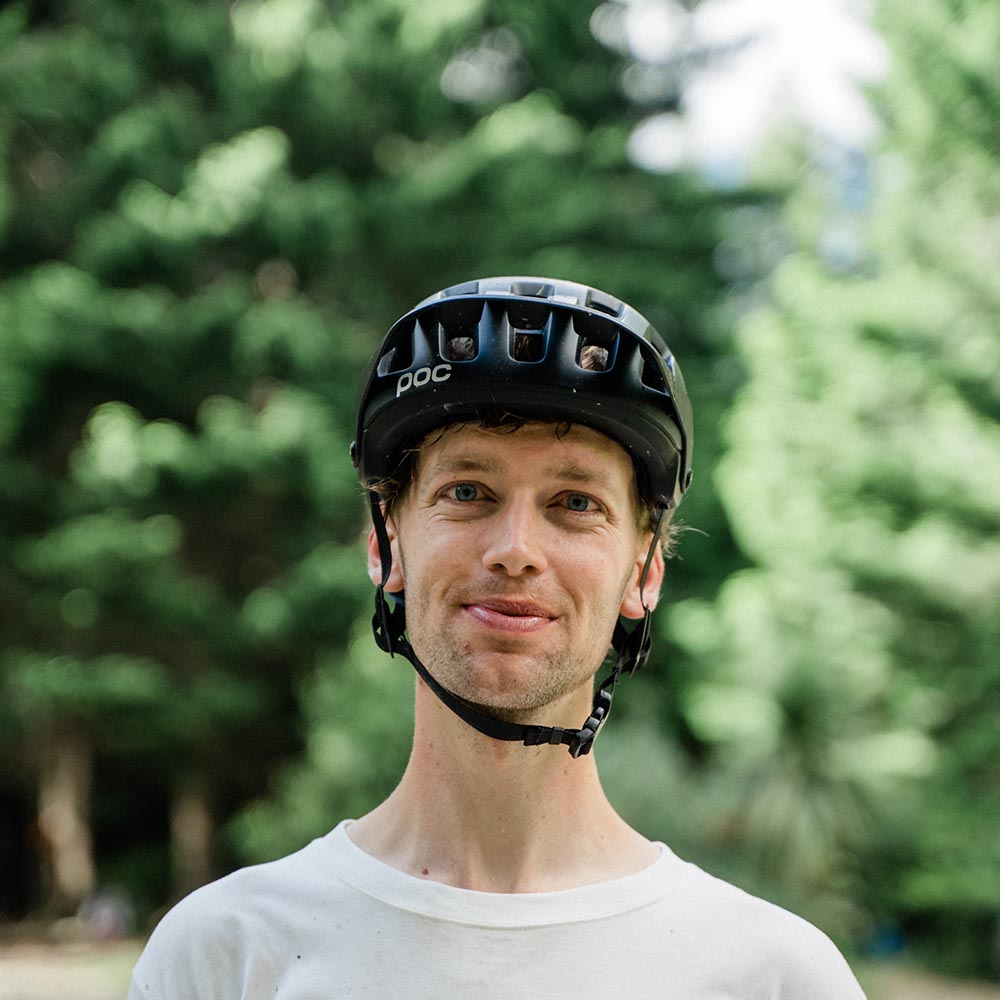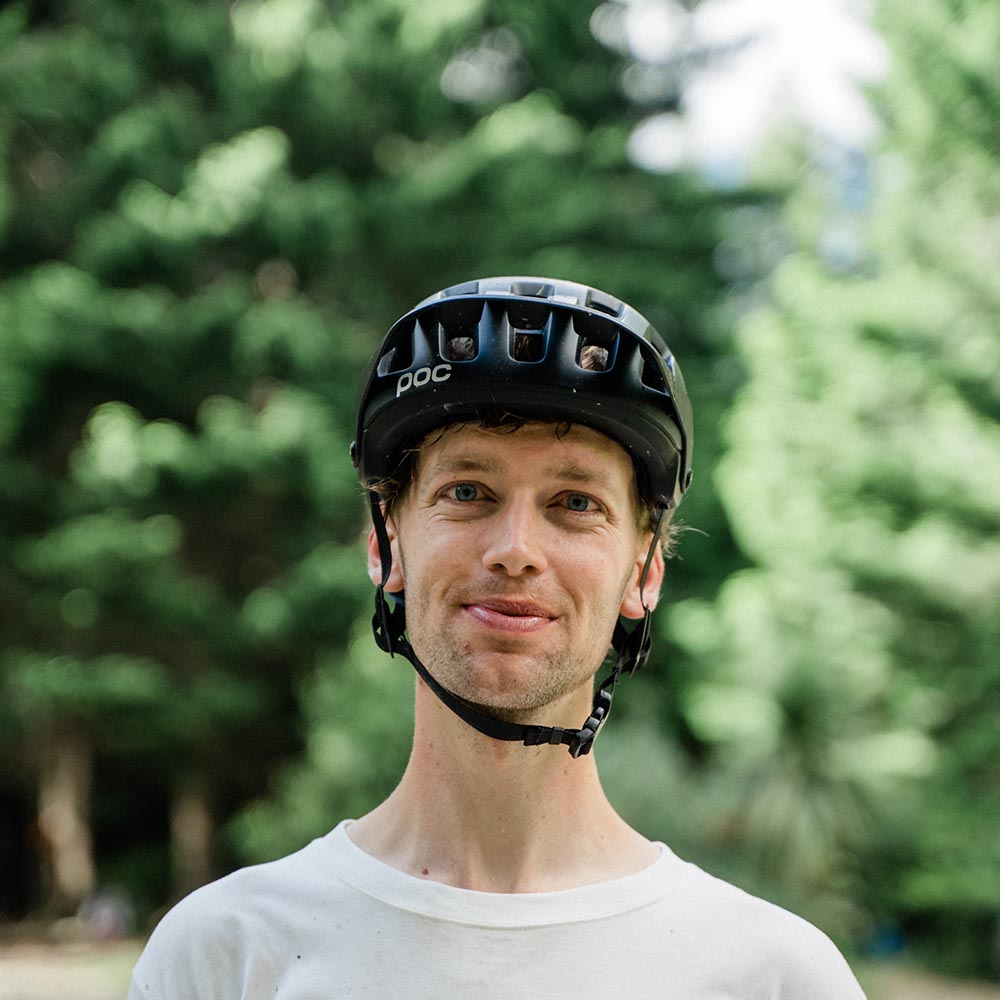 Ben Hildred
New Zealand
Ben is a full-time bike mechanic at Vertigo Bikes in Queenstown, NZ who after 'Everesting' a few years back, then climbed 55,000 vertical meters in only 30 days while holding down a full-time job. He then climbed the height of Olympus Mons (a volcano on the planet Mars that stands 21,287.4m / 69,841ft above datum, said to be the tallest planetary mountain in the solar system) in three days in November 2020. After a nice month long break, Ben completed his greatest feat yet, he climbed 1 million vertical feet in 200 days (the milly in two-hundy). The only question left is, what can't he do?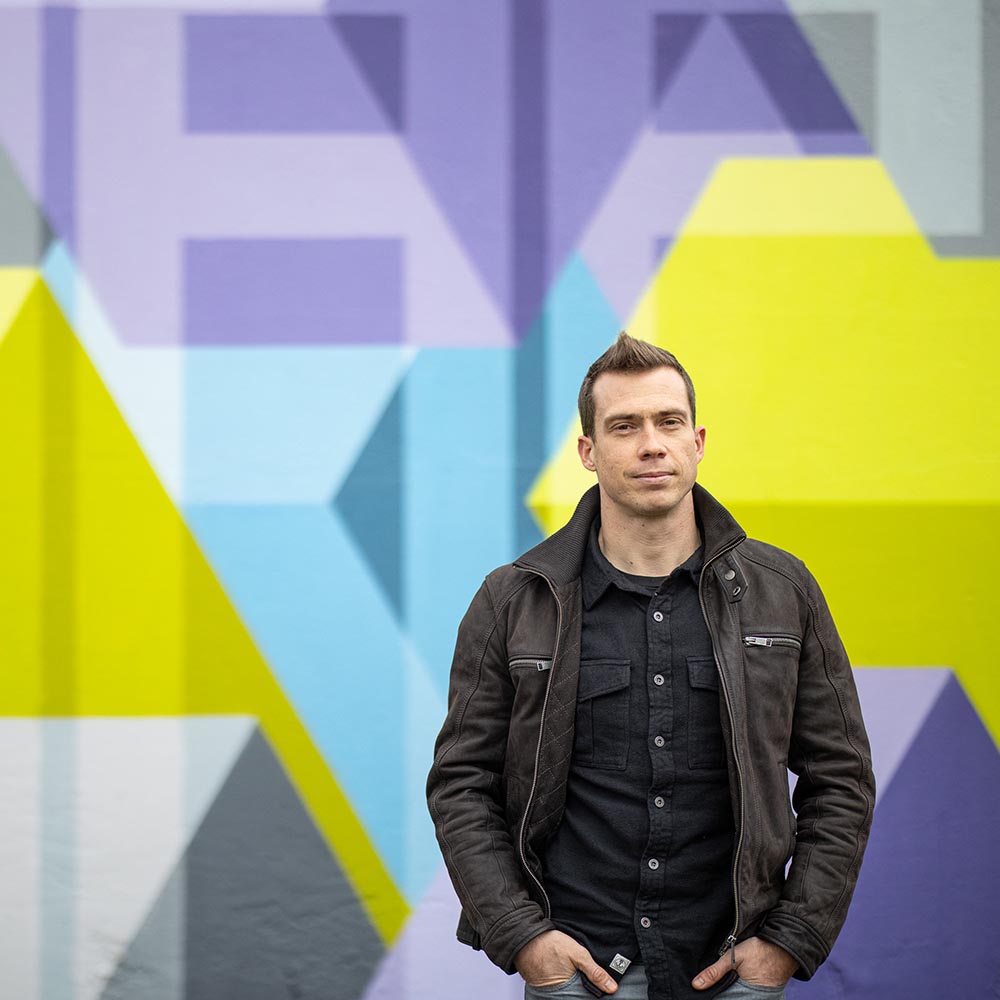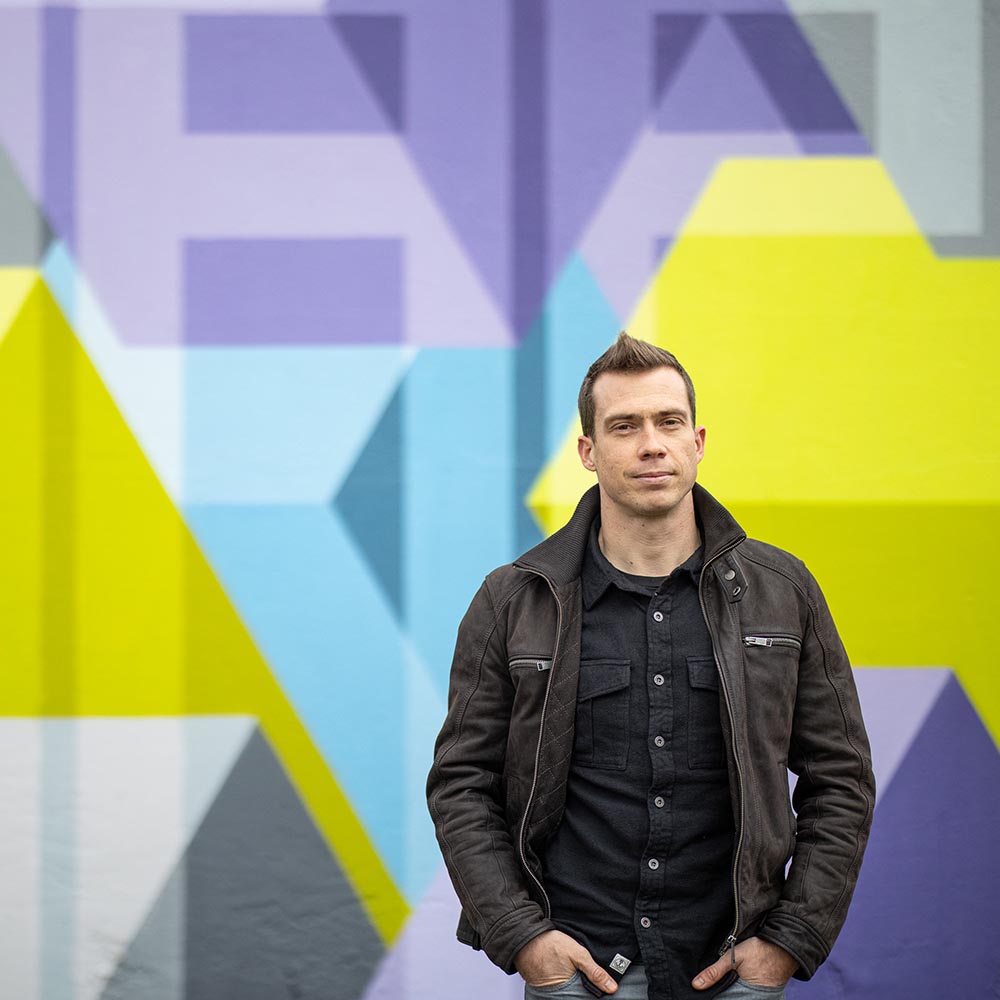 Maxime Marotte
France
Maxime represents the newest member of the Santa Cruz-FSA team and brings with a wealth of results and experience to the younger riders. 4th at the 2016 Olympics, 3rd overall in the 2017, 2018 and 2019 season. The former French National Championship racer from the Alsace region is currently ranked 7th in the UCI XCO rankings and looking to improve on the previous World Cup seasons.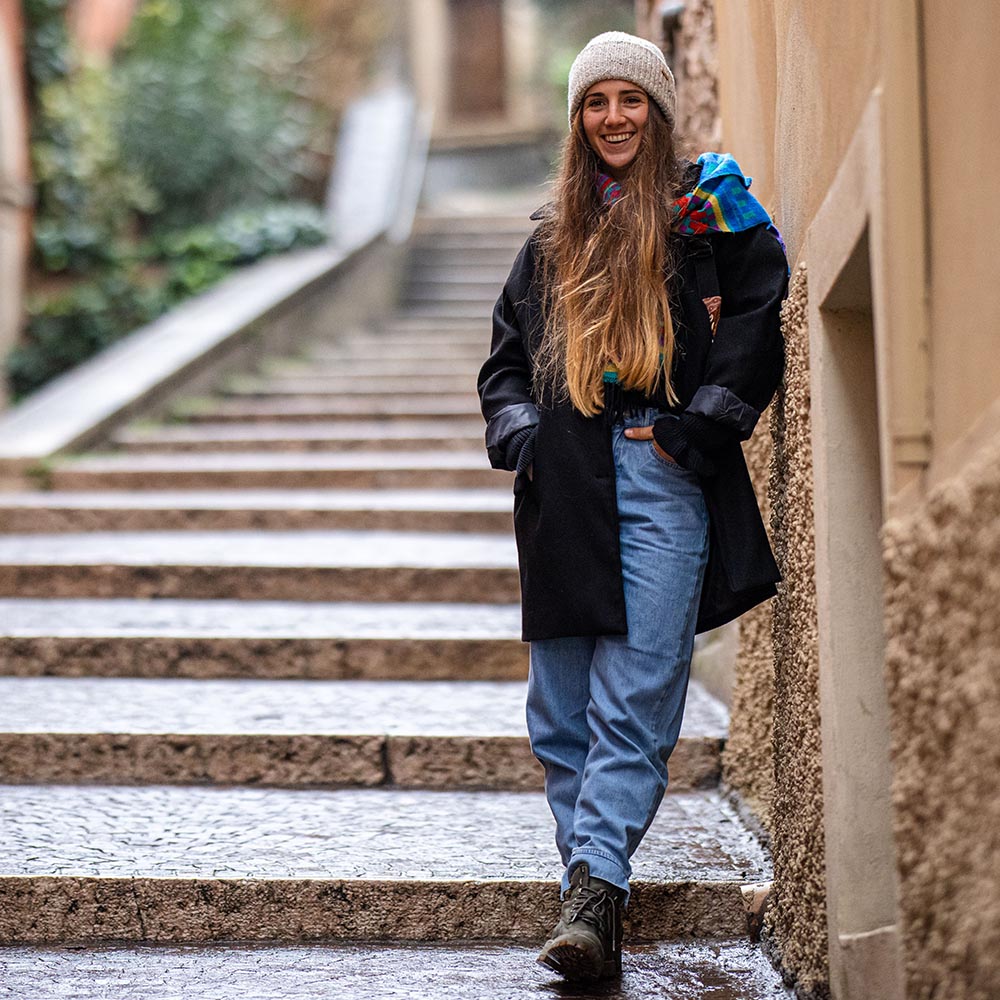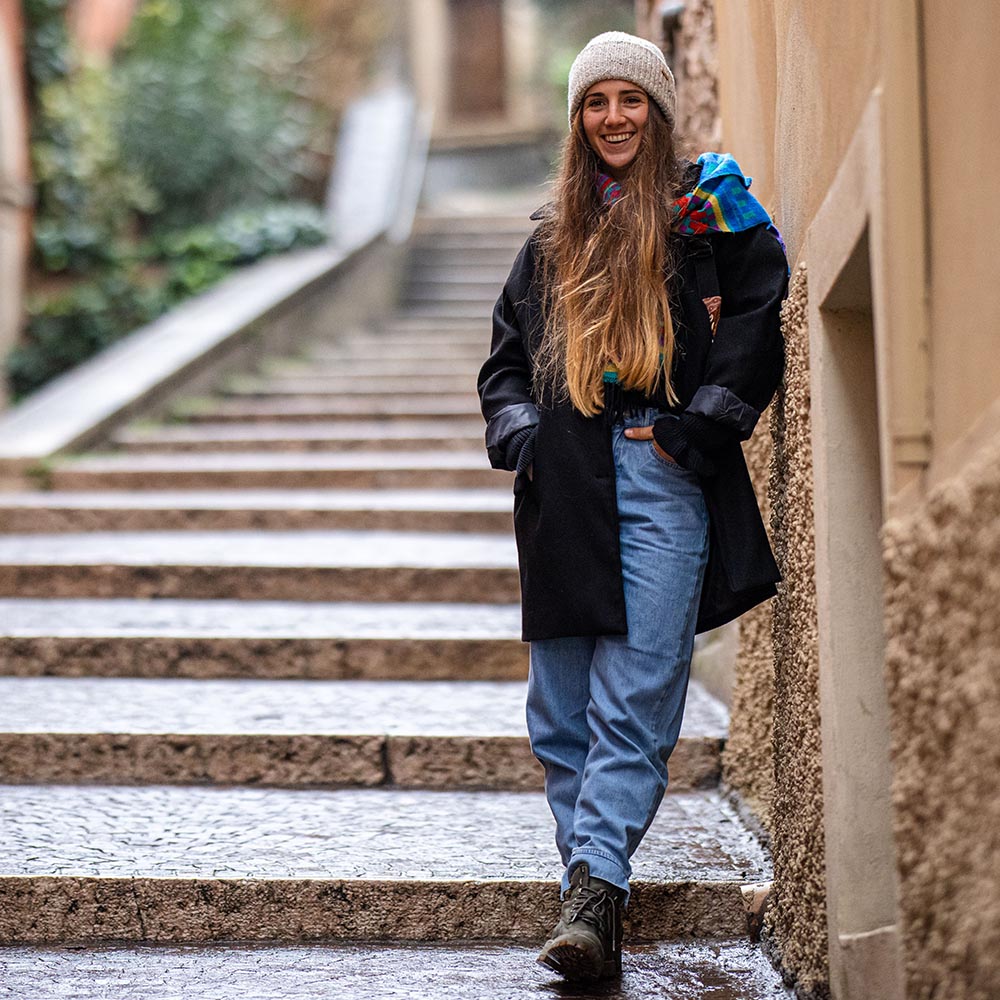 Greta Seiwald
Italy
As a U23 racer in 2019, Greta scored a number of top-10 results and secured her foothold at highest level of World Cup cross country racing. As the longest running team of the Santa Cruz-FSA team, she's poised to take on her first year racing elite in the UCI XCO and continue hunting podium finishes.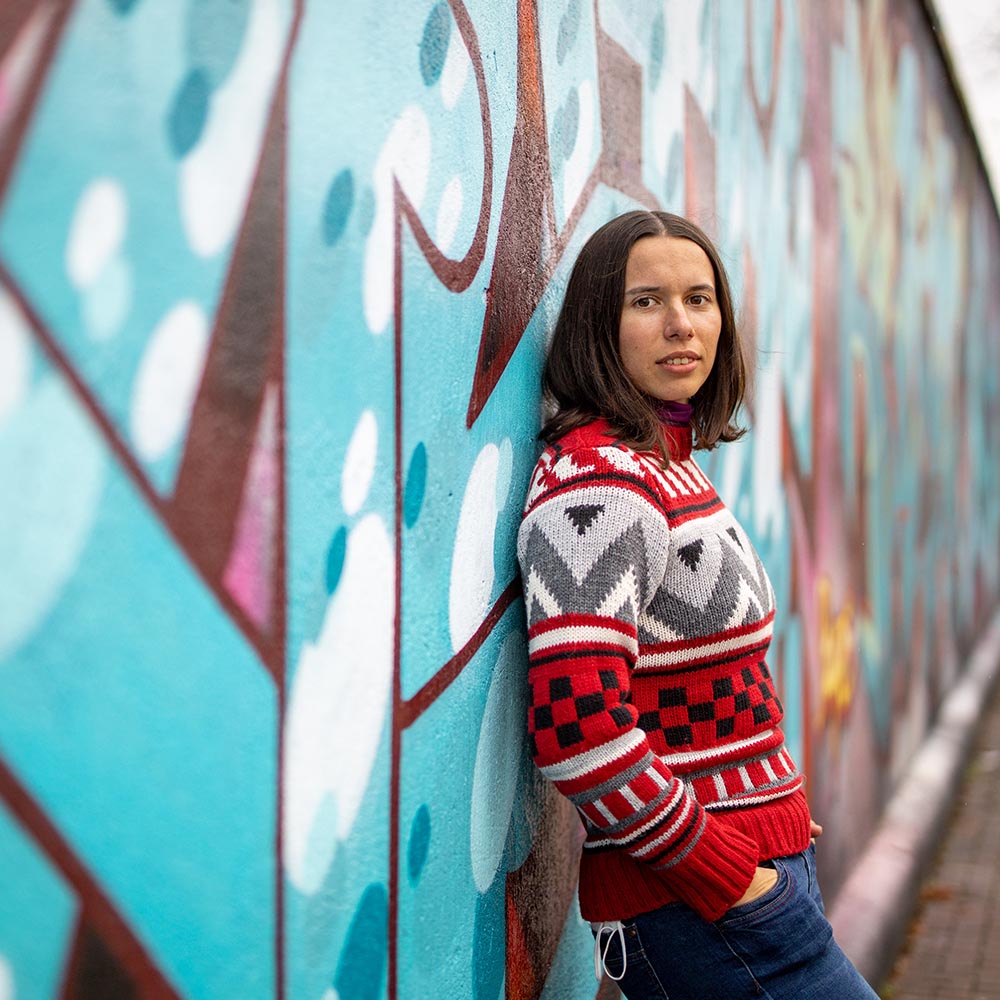 Martina Berta
Italy
A first-year member of the Santa Cruz-FSA team, Martina is attacking her second year as an elite XCO racer. The former Junior World Champion (2015 in Andorra) and U23 World Cup Winner (2019) will once again be hunting results and the top step of the podium.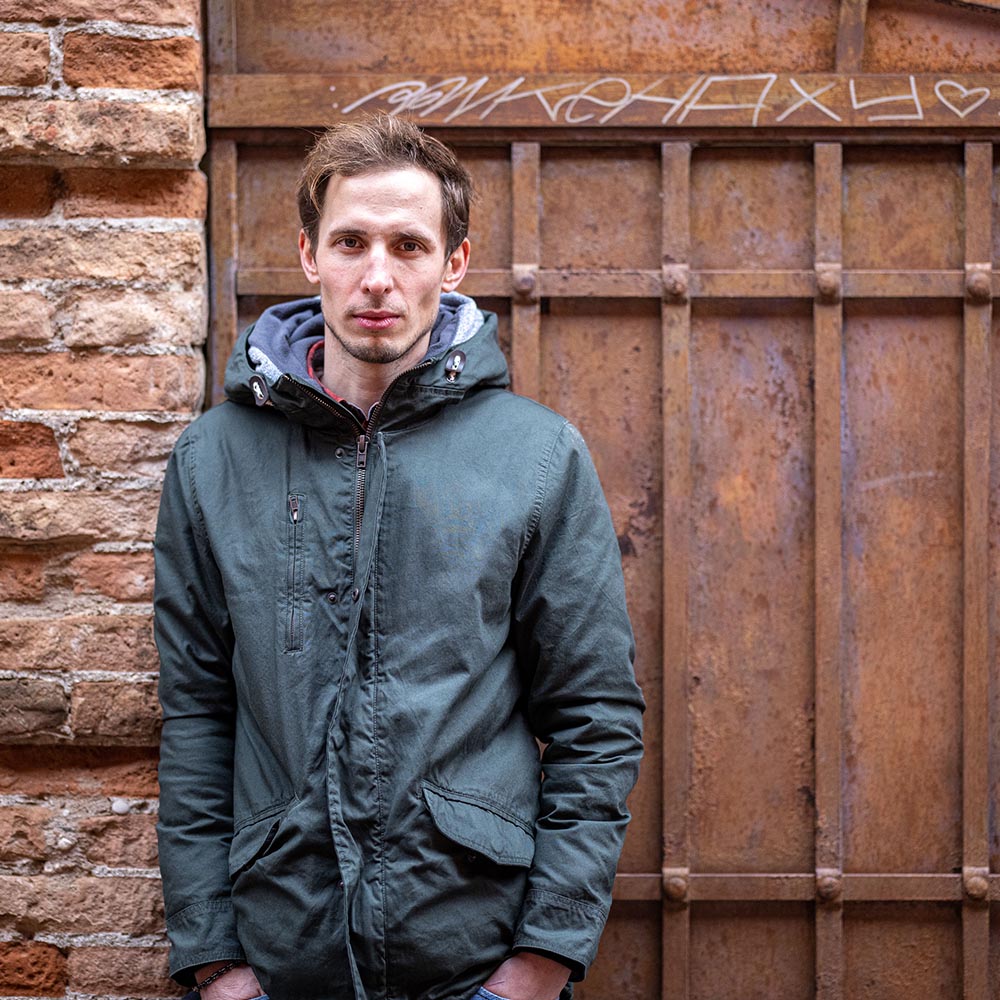 Luca Braidot
Italy
The newest first-time XC World Cup winner, Braidot scored a stunning victory at the Lenzerheide World Cup race in July 2022, boosting past the charging field on the last lap to win a sprint finish. The Italian and member of the Santa Cruz-FSA Team has had some incredible results in his career, including a 4th-place at the 2021 World Champs, but this result marks the pinnacle of his racing career.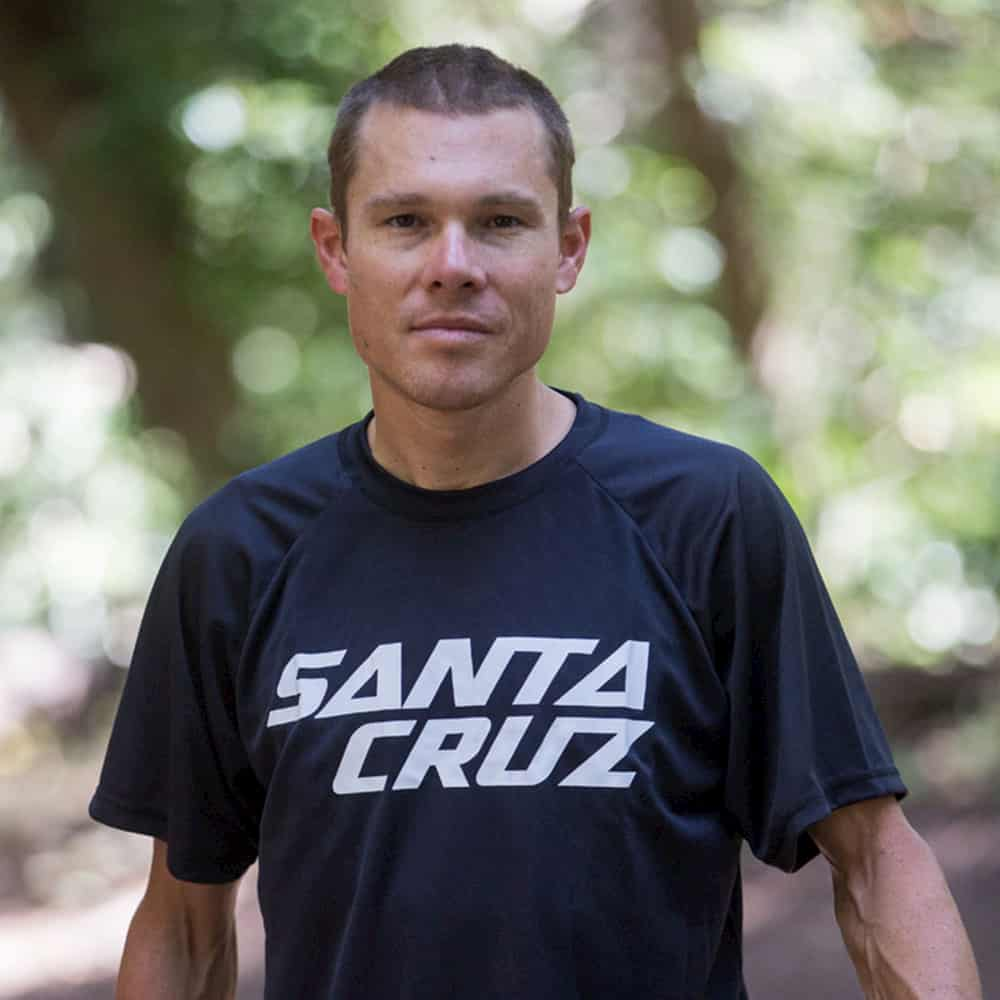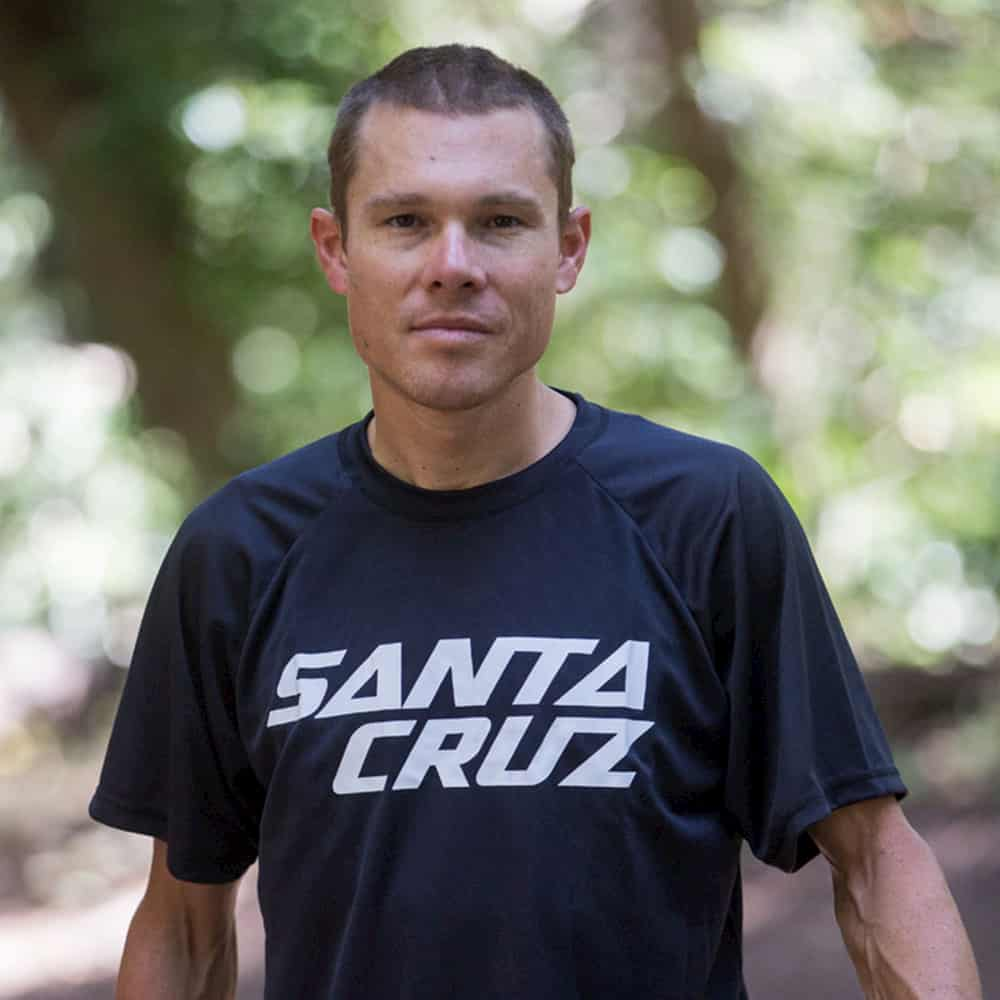 Josh Tostado
USA
Known to many as "Toast," Josh Tostado is wired a bit differently than most. Best known as a professional ultra endurance mountain bike racer and an altitude specialist, Josh owns the course record (and a handful of victories) at Colorado's Montezuma's Revenge 24 Hour race. In his spare time, he works as a handyman and tree trimmer outside of Breckenridge, Colorado, where he spends the summer months riding technical and burly terrain and the winter hitting the powder.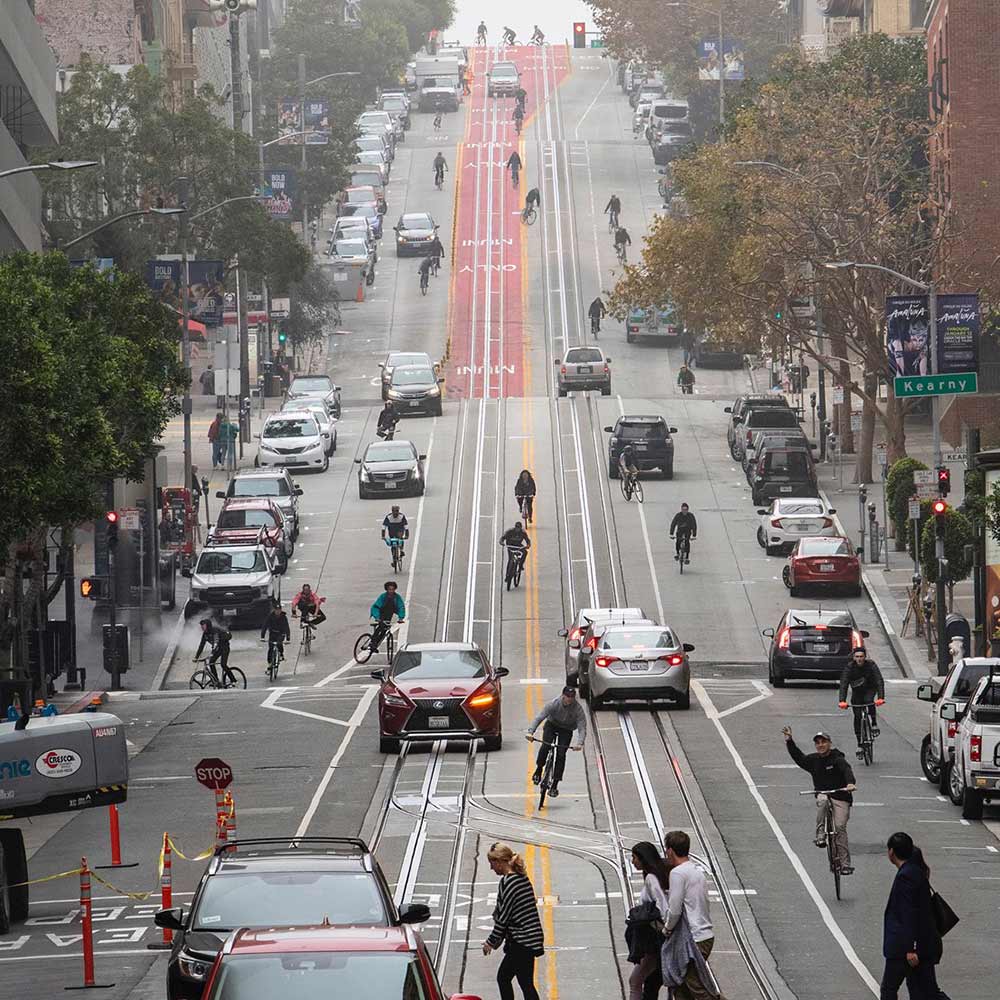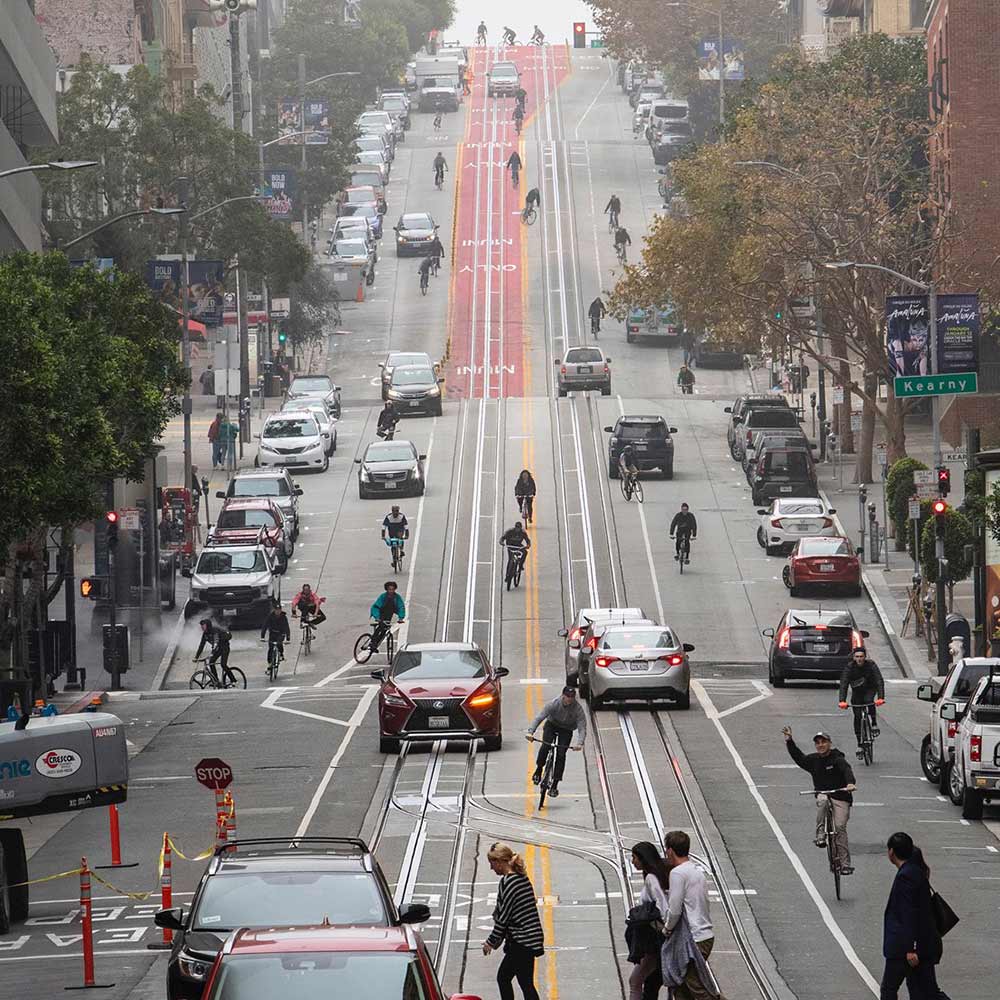 MASH Team
San Francisco, California, USA
Known for impossibly stylish track bike riding, the MASH crew defined cycling for a generation. Watch while they do it again.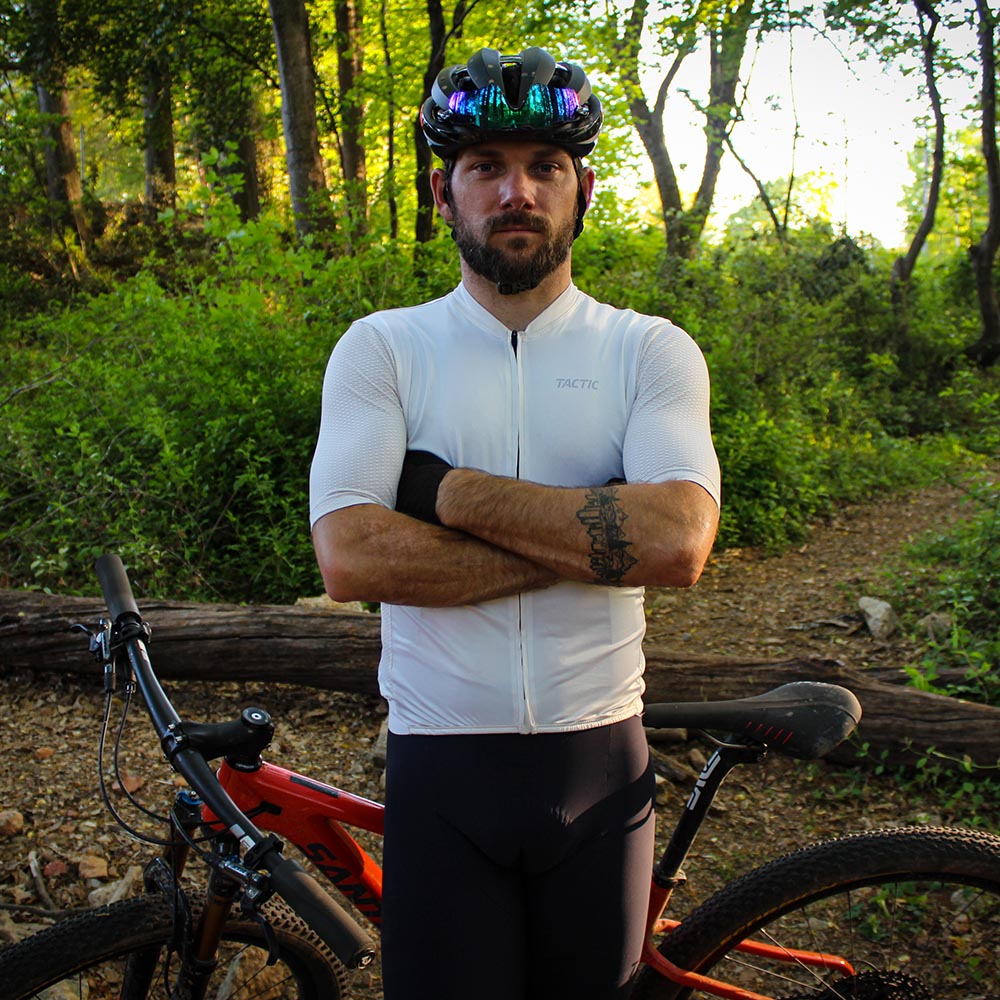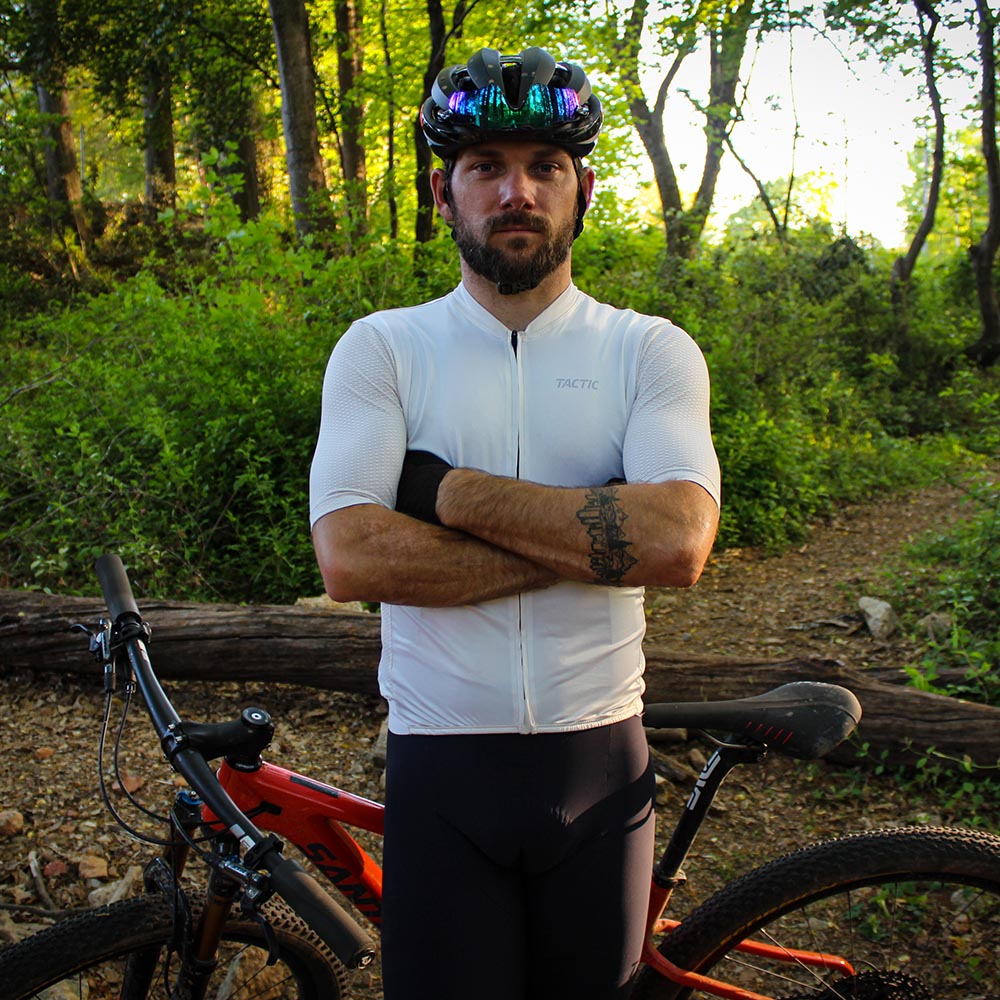 Andrew Dahlheim
USA
With over two decades in the road and mountain bike game, this proud Texan currently living in South Carolina, is evolving his love for bike racing into a new gravel program, The Imaginary Collective. Focused on creativity and drive with the idea to redesign cycling, Andrew brings a ton of experience and a steadfast work ethic to the program.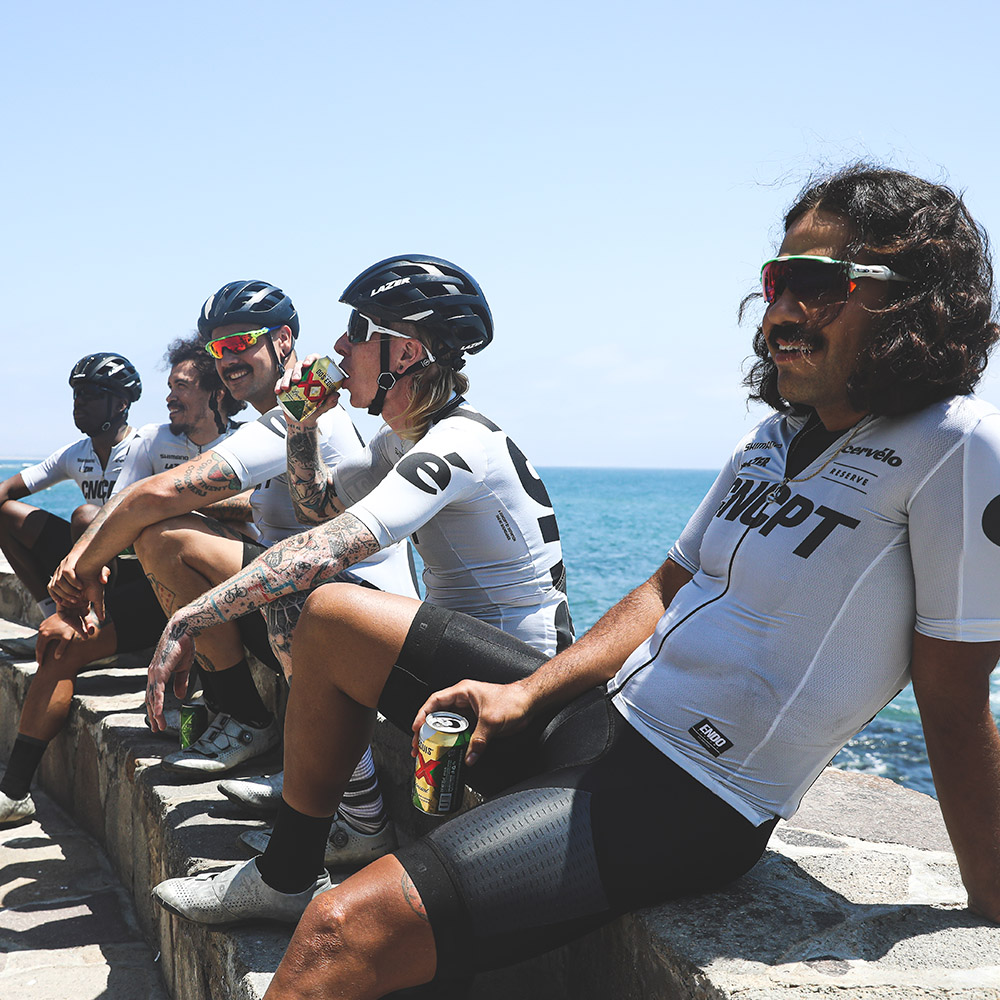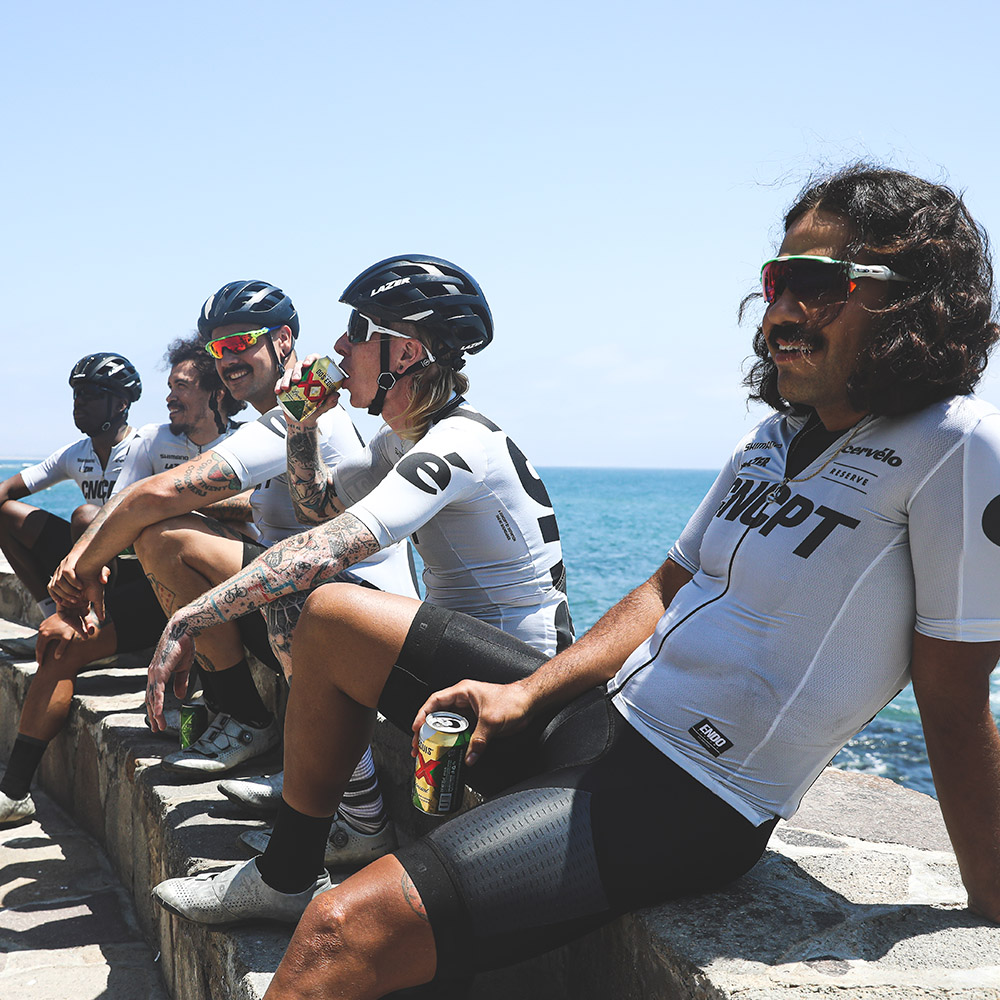 CNCPT Team
USA
Founded in 2015, the CNCPT Team is a group of cyclists and creatives who are challenging the standards of how a team operates and looks. Consisting of 9 riders for 2022, the team is a mash up of working-class heroes who would just as soon outsprint you in a crit as drop you in the dirt on a gravel bike. Based out of Southern California and riding bikes from our partners at Cervelo, the CNCPT Team is known to turn heads wherever they go.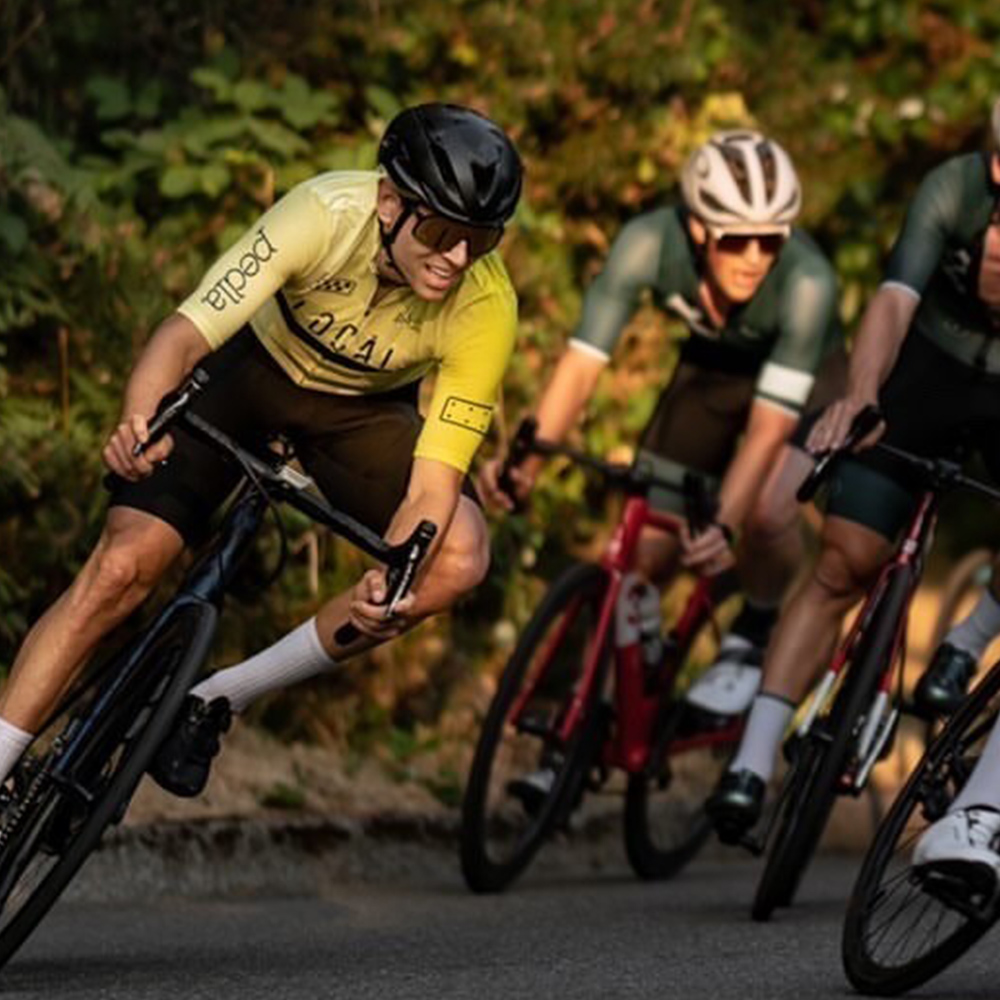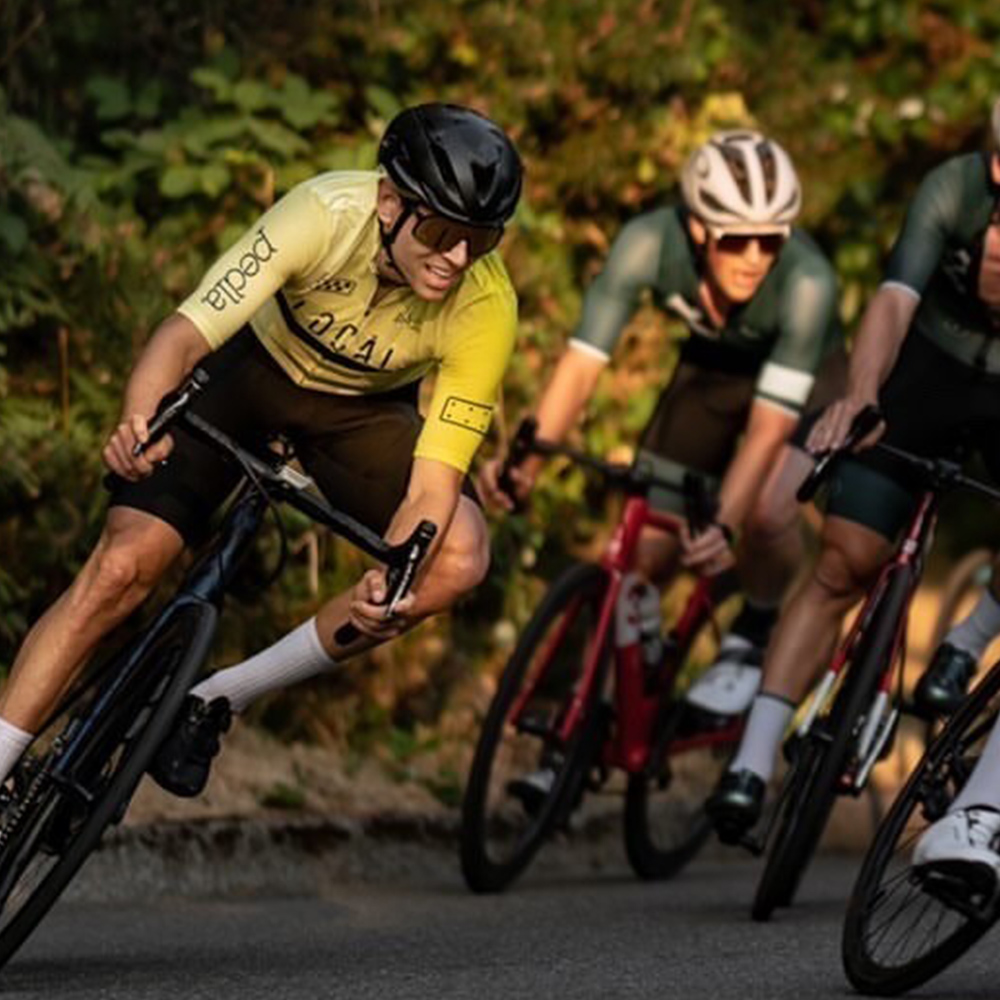 Premier Racing Seattle
USA
Premier Racing Seattle is a Washington based cycling team promoting good vibes and positivity through riding and racing. 
A race team at their core, they enjoy the spirit of competition and are about advancing and promoting the sport in a positive an inclusive manner. While supporting their teammates and community, Premier aims to lift people up and become the best possible versions of ourselves. It's all about pushing the limits, giving it your all and wreaking absolute havoc.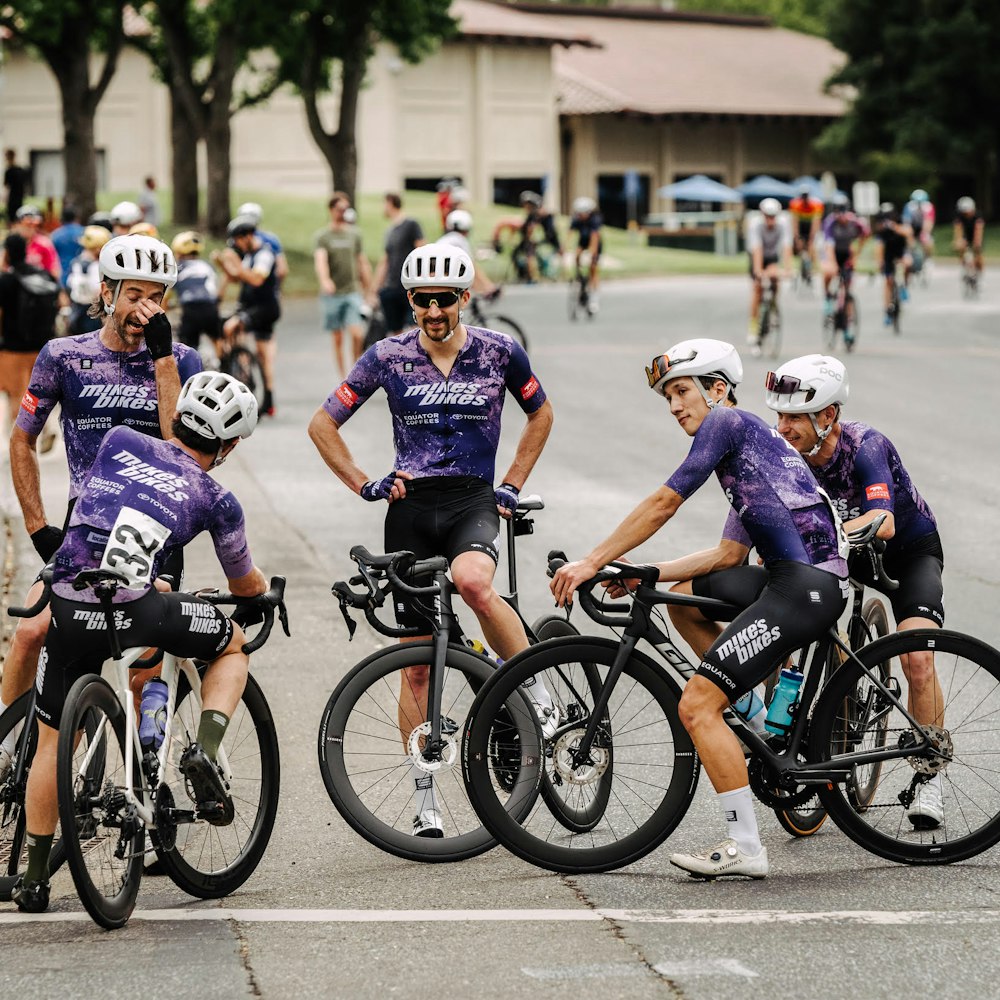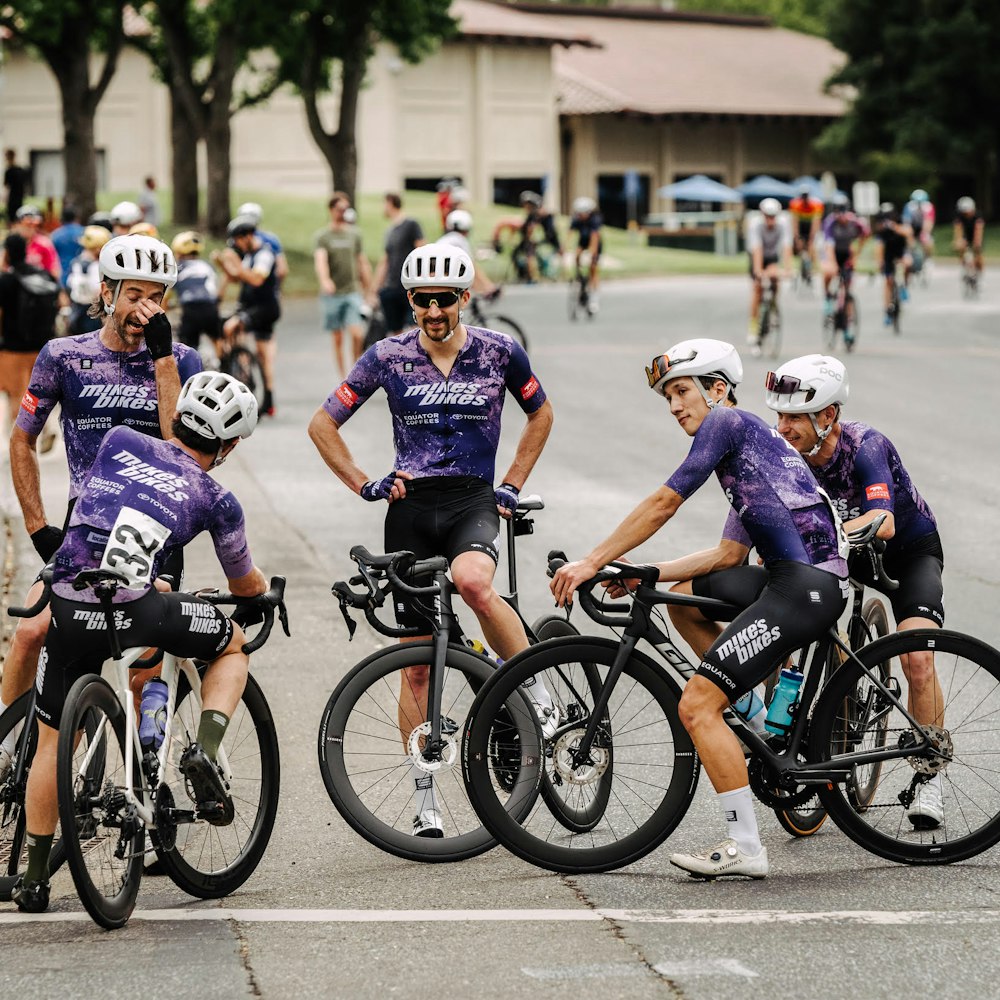 Mike's Bikes-Equator Coffee Road Race Team
USA
Northern California's premier road race team, the team's goal is to elevate the Northern California racing scene and demonstrate a new level of teamwork, professionalism, and excitement for the Bay Area. Developing, inspiring and nurturing the happiness and potential of the next generation of racers, Team Mike's Bikes has found much success and has become the strongest team in the NCNCA.
pc // Jeff Vander Stucken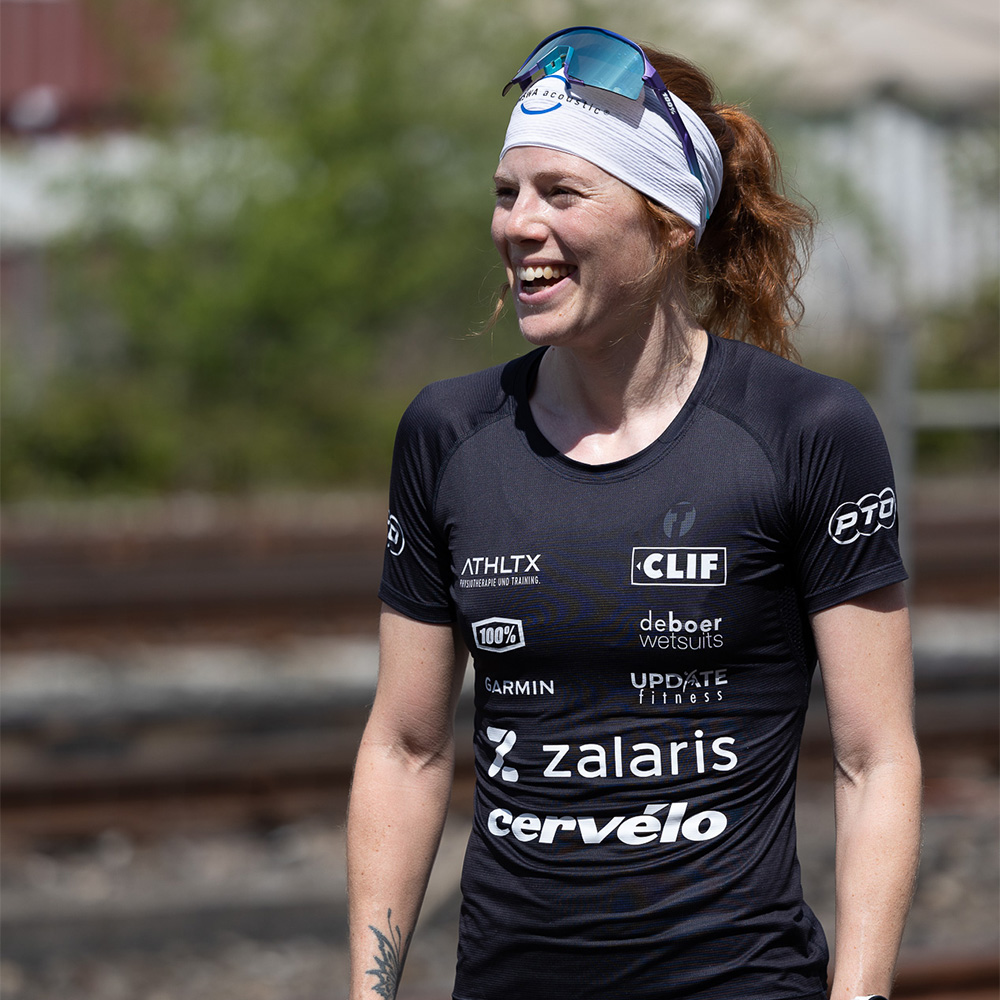 Flora Colledge
Switzerland
Flora Colledge is a professional athlete focused on racing extreme triathlons. Whether it's near-freezing waters, snowy mountain passes or exposed trails, Flora thrives in long-distance races that test athletes, and their gear, to the very limits. With victories at the Patagonman and Swissman Extreme Triathlons, and three podium finishes at the legendary Norseman, Flora is looking to push the limits of high performance in these unique und grueling competitions.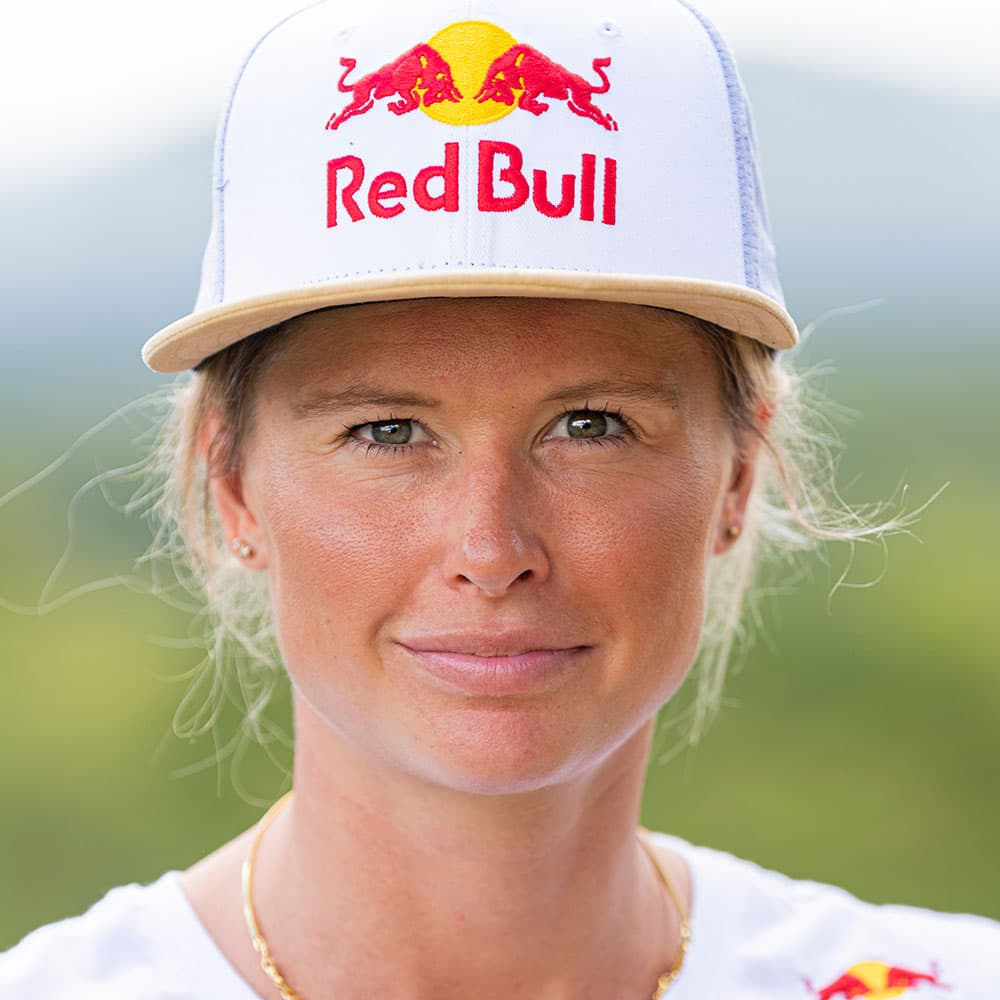 Els Visser
Netherlands
Els Visser's triathlon story is unique. The Red Bull-sponsored athlete is not only a qualified doctor with a PhD in surgery, but she's also a shipwreck survivor. Els loves to inspire others with her incredible life story, and her goal is to win multiple Ironman races and to finish on the podium in Kona. Els' slogan is "Live your life to the fullest and never hold back" and she does a great job living up to it.